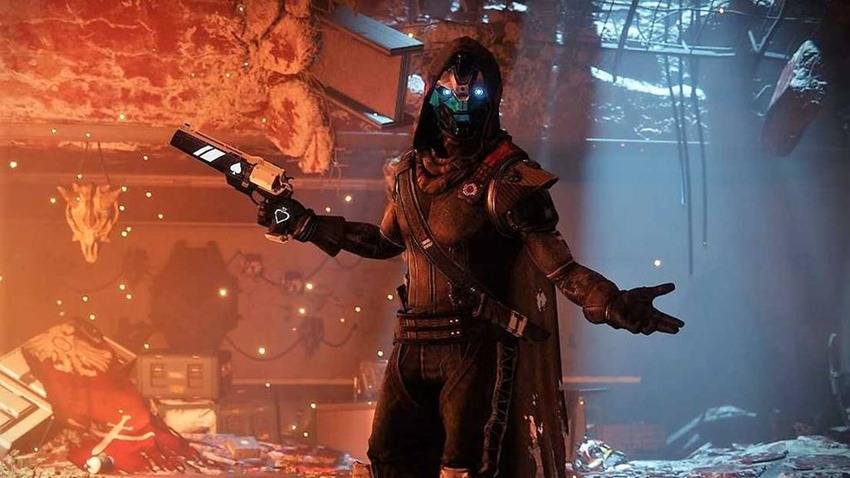 Eleven months in, and it has been an interesting first year for Destiny 2. September 2017 rolled around, we all jumped in and we all had some absolutely solid fun for the first 20-30 hours of what Destiny 2 had to offer as it set the stage for a brave new world. And then, in that post-coital embrace, the afterglow faded and Destiny 2 looked a bit shallow in its endgame offerings.
Lackluster DLC like Curse of Osiris and Warmind did little to extend the joy that Destiny 2 initially offered, but there was some hope on the horizon as Bungie got lambasted for their silence and started paying attention to the fans. Exotic gear was overhauled, the Crucible was brought back to the delightful standard of Destiny 1 and events were tweaked to be meaningful diversions.
Throughout all of that upheaval, Destiny 2 still had its regulars trotting around the solar system. Engrams were opened, Hive were shot in their silly screaming faces and players chased after rare Exotics as the game began steering itself towards a better destination. Which makes for some fascinating numbers, that developer Bungie has collated and put together.
For instance, did you know that only a few thousand Guardians possess the best PVP pulse rifle, Redrix's Claymore? Or that in the one week that it was available to collect, over 194 000 Guardians acquired Whisper of the Worm? How about some bigger numbers, such as over 263 million public events being completed by players or the Leviathan raid being responsible for over 117 million wipes?
You can see all of those numbers below, in these handy infographics from Bungie: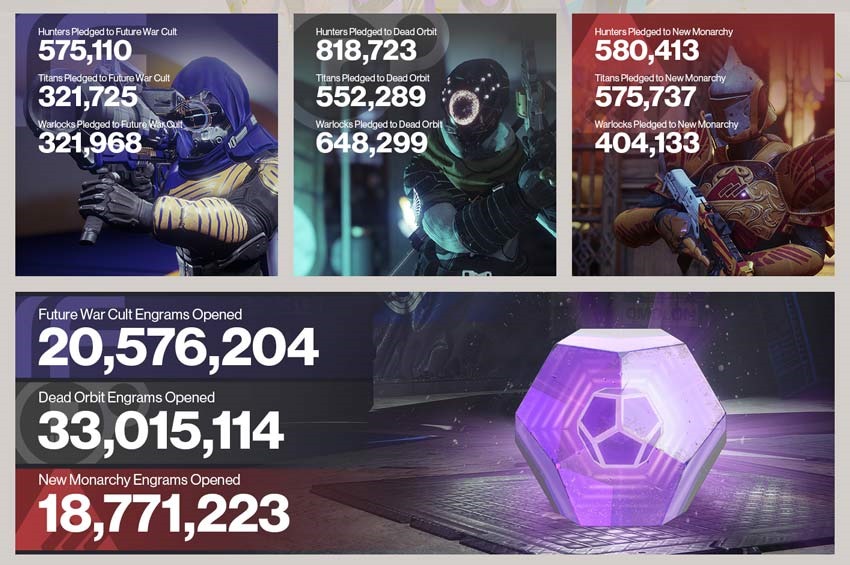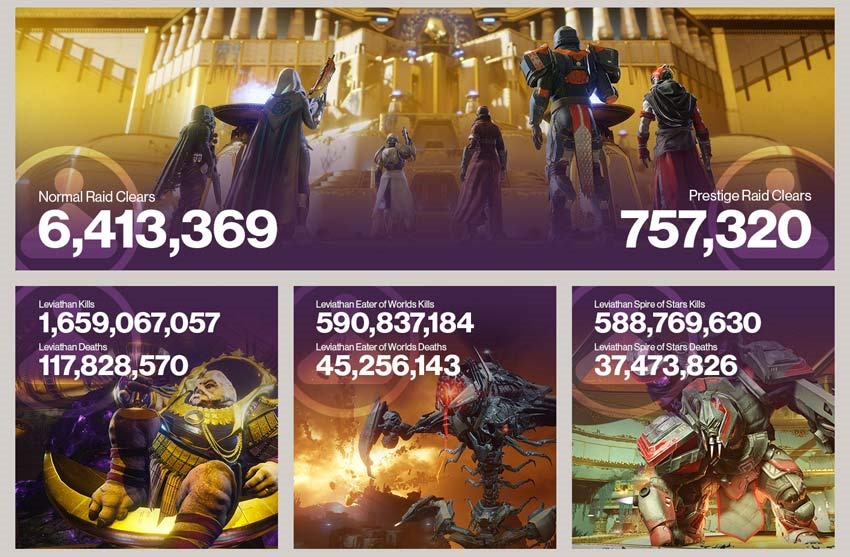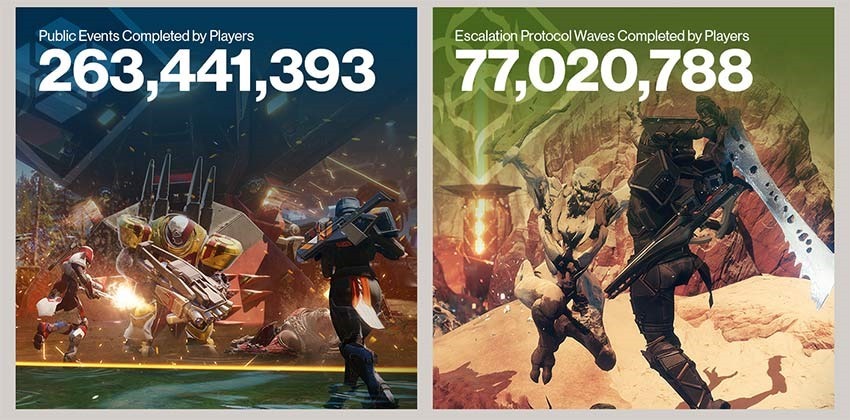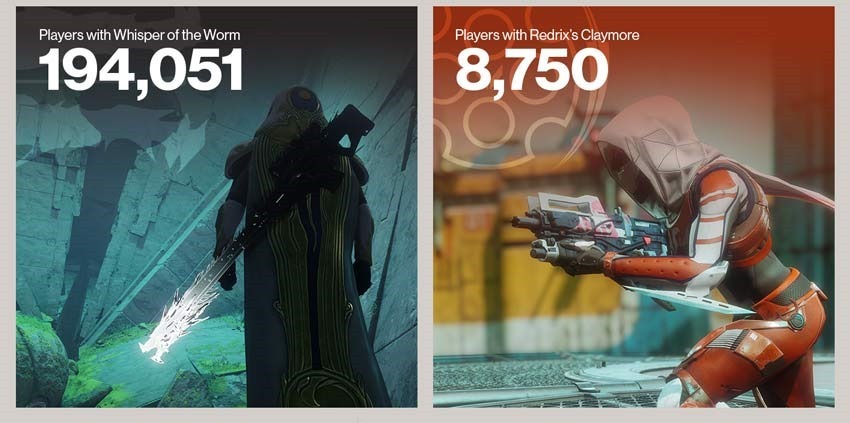 Mr Iron Wolf shader, I don't feel so good…
Destiny 2: Forsaken rocks up a month from now. Expect the 2019 infographic from Bungie to have untold millions attached to deaths from Gambit mode, which is where I'll probably be spending most of my time. For now, I'm going to keep hunting my T-Shirt dream down in Solstice of Heroes as I chase those Super kills in the Crucible down so that I can finish at least one bounty.
Last Updated: August 3, 2018