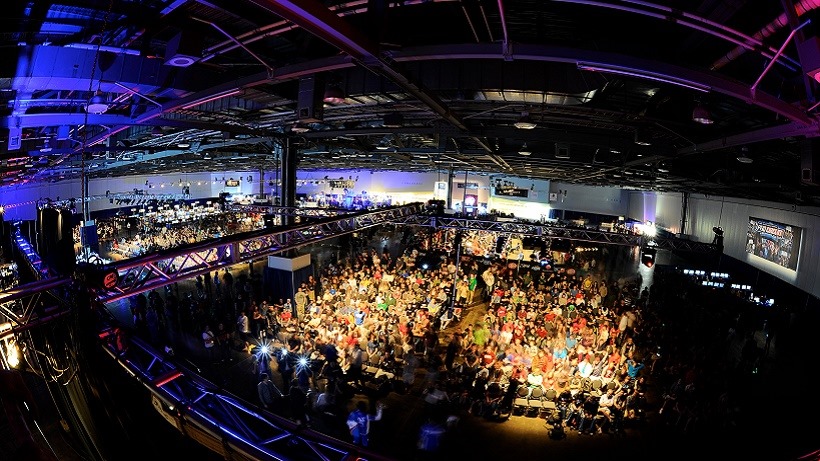 Valve's first $1 million CS:GO Major kicks off in Columbus, Ohio later this month. The qualifier, held at the same venue earlier this month, saw four North American teams making it through the tough competition, giving hope to please fans of the notorious NA scene.
After IEM Katowice concluded last weekend, it became clear that the international CS:GO scene is perhaps the tightest it has been in years in terms of competition. The two Brazilian teams (Luminosity and Tempo Storm) stunned the crowds as they both made it through to later stages, with Luminosity placing second. Unfortunately Tempo Storm did not qualify for the CS:GO Major, but their performance at IEM will aid their campaign to feature in the next.
However, the groups for Columbus have been drawn and they're already making for an exciting CS:GO tournament.
Group A – Fallen heroes
Luminosity
Ninjas in Pyjamas
Mousesports
FlipSid3
Naturally the favourites here are Luminosity. Fans are aching for their first big win, and they've been thwarted thrice now by Fnatic. There are those holding hope for NiP who, as of late, have not been performing well at all. I can only imagine fans are losing patience as changes are imminent but not evident as they continue to get knocked out of each comp in the early stages.
Mousesports are the dark horse of this group. They performed admirably at IEM Katowice, but unfortunately could not close out in the group stages. FlipSid3 are still struggling to find form after their hot run back in 2015, but in groups often the strangest things happen. I'm predicting Luminosity and Mousesports move on from Group A.
Group B – The Freedom Fighters
Fnatic
Splyce
Team Liquid
FaZe
World number one team Fnatic will undoubtedly continue their winning streak, but this group is all about the North American showdown between Splyce and Team Liquid. Splyce were the first NA team to qualify for Columbus, and on home soil both teams will want to advance from the groups.
Since their acquisition FaZe have not been impressing critics. The world famous Call of Duty organization joined the CS:GO world earlier this year, but so far don't have much to show. Team Liquid will be the team to watch as Oleksandr "S1mple" Kostylev has been making waves around North America since his migration from Europe. I'm somewhat conflicted in any sort of analysis for this group as you have Fnatic who are extremely strong played up against the volatile North American teams and FaZe. This will probably be one of the more interesting groups to watch.
Group C – Old rivals
EnvyUs
Astralis
Counter Logic Gaming
Gambit Gaming
The struggling French squad EnvyUs would usually be the obvious favourites leading in to this group. But, that spot is now held by Danish team Astralis who, in my opinion alongside Luminosity, are the only team who are capable of beating Fnatic. Astralis had a great weekend at IEM, but unfortunately had to face Fnatic in the Semi-finals at an ungodly hour. They lost 2-1, but the game started at 1 AM.
CLG played considerably well in the qualifiers, but making it out of this group will be no small task. IF EnvyUs remember how to play Counter-Strike this entire group could be turned upside down, and let's not forget Gambit Gaming, who nobody is completely familiar with and could have a trick or two up their sleeves.
Group D – Group Death
Natus Vincere
G2 eSports
Virtus.Pro
Cloud9
This is probably the most evenly matched up group, bar Cloud9 who are just not good anymore. Natus Vincere had a great tournament at IEM, losing out to Luminosity in the semi-finals. The Ukrainian team has long been one of the most consistent rosters in CS:GO, but have had their fair share of struggles in the past. While they may be a consistent roster, their consistency in-game has been a hot topic. At IEM some of their core players stepped it up, but lost out when it mattered most. G2 eSports, now with a French roster, are trying to regain former glory after Titan went under, and Virtus.Pro, who lost out on home turf in Katowice, are still one of the most unpredictable teams in CS:GO.
Then there's Cloud9. This team lacks a decent in-game leader and is comprised of a team which nobody seems able to control. Honestly I'm not expecting much from Cloud9 other than a team reform after the Major.
MLG Columbus starts on March 29th, so stay tuned for our Survival Guide.
Last Updated: March 14, 2016