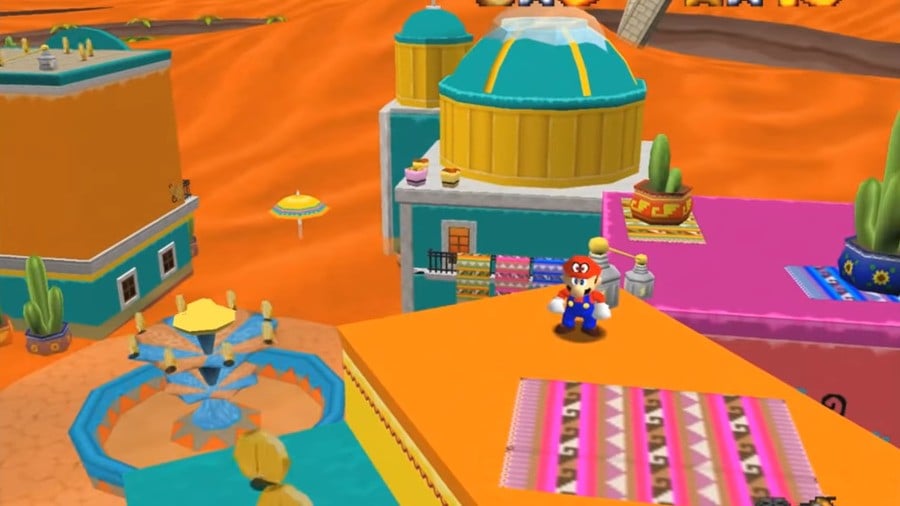 I'm always blown away by the ingenuity, passion and work ethic of video game modders. For me, the game is the game – and I even ignore the creation suites in games with robust tools for making content. One absolutely mad lad is slowly turning the 1996 3D platforming gem into the latest 3D Super Mario Adventure, Odyssey.
Modder Kaze Emanuar, in collaboration with another modder called Biobak, is spending time hacking away at Super Mario 64, and through seeming force of will, turning it into Super Mario Odyssey – complete with the new hat-throwing and possessions mechanics. Here's a preview of Odyssey's second world, the Sand Kingdom as seen in Mario Odyssey 64.
It's frankly unbelievable to me how close they've managed to get the mod hack looking and feeling like its 2018 counterpart. I still don't really get it. I don't understand why people do something just for the sake of doing it, which is probably why I have no aspirations to find myself at Mount Everest's peak, to run a marathon, or to put pants on today.
When it's all done, the hack will have between 240 and 300 moons to collect, scattered throughout Mario Odyssey 64's levels. It's ambitious, impressive stuff – but it still feels like these talents could be put to better use. It's not the first look we've been given at this ambitious project. Last year, we saw a similar preview, but of Odyssey's Cap Kingdom.
Last Updated: May 28, 2019