In the ever-expansive world of eSports a new acquisition has flooded headlines around the globe. Swedish entertainment giants Modern Times Group, one of the largest in Scandinavia, have acquired Dreamhack in a partnership which hopes to grow eSports even further. Dreamhack are unrivaled when it comes to eSports festivals and tournaments. Their hold on Sweden, and Scandinavia, alone attracts crowds in the hundreds of thousands, while their online content has already exceeded 34 million hours of viewership. Since their fruition Dreamhack have traveled all around Europe hosting world class eSports events, and now their reach (and budget) got a whole lot bigger.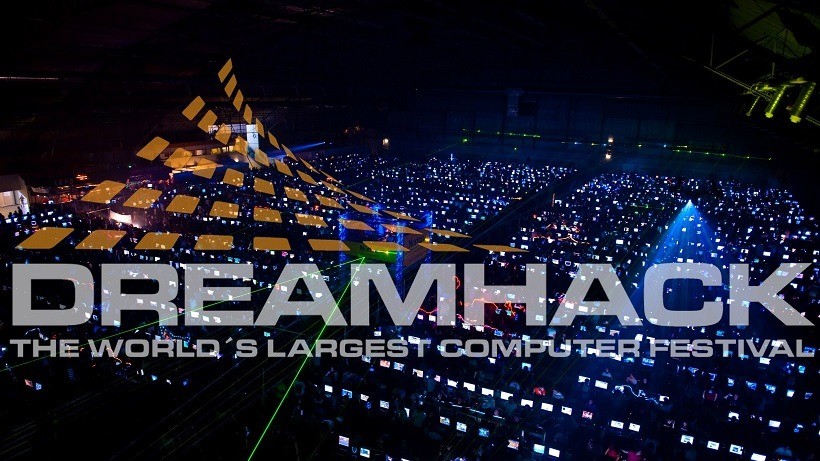 What does it cost to buy 100% control of Dreamhack? Well, roughly SEK 244 million (~R400 million). The acquisition of Dreamhack is not the first interest in eSports shown by MTG. Earlier last month they acquired 74% of ESL as well, the world's biggest eSports tournament host. MTG have also invested in a number of multi-media organizations in Sweden with the hopes of increases their profits and their vision for eSports both in Europe and the world. In 2014 MTG recorded SEK 69 million in profitable sales, and the number is set to double in 2015. With the aggressive expansion and investments into eSports and media, these sales will begin to soar in 2016. For MTG it's all eyes on gaming.
Why Dreamhack?
"DreamHack is the leading esports company in Scandinavia and attracts millions of passionate gamers to its online leagues and live events.  This complements our recent investment in ESL, and reinforces our commitment to video gaming as one of the most watched and fastest growing online video categories. We are excited about working with DreamHack's talented team to bring this great entertainment to even larger audiences around the world.

Our strategy is to invest in relevant, complementary and scalable digital brands, content and communities. We are creating a digital video entertainment ecosystem and esports is at the very centre of this given its global appeal and huge following." –Jørgen Madsen Lindemann, MTG President and CEO
Structurally not much will change with Dreamhack, the vision is shared by both MTG and DH which further elaborates this sound partnership between the two giants.
"DreamHack is already Sweden's largest digital festival. MTG's investment will not only enable us to consolidate our position, but also accelerate the international expansion of our festivals across the globe.  Our vision is to make DreamHack the festival of choice for Millennials everywhere. We have years of experience as an innovative and successful esports organizer and broadcaster, and of making entertaining esports content for both traditional and digital media partners. We have been working closely with MTG for the past two years to grow the esports even further, so we know each other well and look forward to taking our cooperation to a new level." – Marcus Lindmark, DreamHack CEO
While this may seem like boring news which may be shifted to page 8 under business, it's actually great news for eSports as a whole. Two days ago we discussed eSports dependence on sponsorship, but with moves like this from major global media players that dependence may be on its way out. The involvement of large corporations means an in flux of aid both financially and structurally with no foreseeable adverse effects. MTG seem to know what they're doing, and 2016 is going to an exciting year for eSports globally.
Like esports?
Check out esports central
Last Updated: November 12, 2015