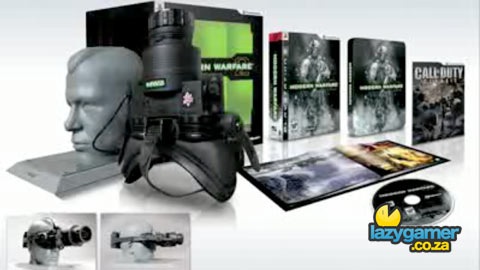 I am not one to really go out of my way to buy Collector's or Limited Editions of games. Reason being that most of the time they don't really have anything that special in them to begin with.
This is most definitely not the case with Modern Warfare 2, as this unboxing just blew my mind and has made me want a limited edition more than ever. The title isn't some sort of hook either, this thing seriously comes with full-sized awesome looking and fully functional night vision goggles, as well as a head sculpture of Soap McTavish to put them onto when you aren't using them. Now to just find out how much it's going to cost…
The Prestige Edition also comes with lots of other goodies, so be sure to check out the official first video of the unboxing from Infinity Ward, after the jump.
Last Updated: July 14, 2009