UPDATE: An update before the story goes live, through the night Activision released their reveal trailer for Modern Warfare 2 which trumps the silly little screenshot that was previously the feature of this article.
So take a look at the brand new trailer above and then you can read the rest of the post below… two stories in one, you know it's going to be a good week.
You know a game has real hype when one of the top stories on N4G is that a new screenshot has been released about the title. Not a bunch of screenshots with some textual backing, but a single solitary screenshot.
What makes it worse is that is the only thing on the entire front page that I found the least bit interesting this morning.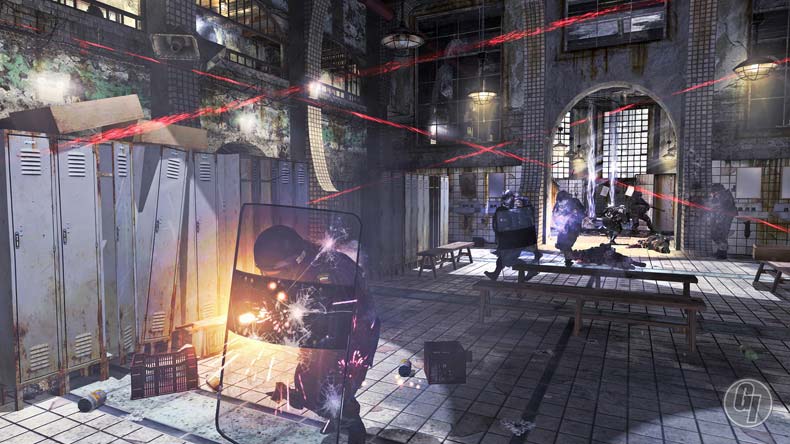 Looking at the shield above, I think we can expect some awesome lighting effects along with our expected dose of frenetic close quarters action.
I don't think I have a single title that I am most looking forward to at the moment but MW2 is most assuredly in the leading pack for my wallet this year.
Last Updated: May 25, 2009