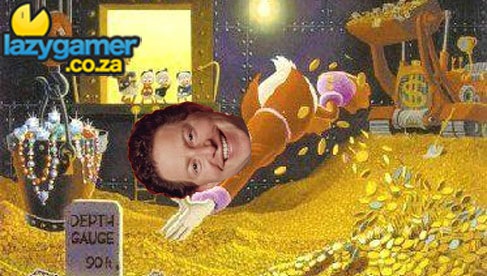 Activision are obviously pretty pleased to announce that Modern Warfare 2 has now surpassed the 1 billion dollar mark when it comes to sales which is no small fete.
According to Robert Kotick, CEO of Activision,
"There are only a handful of entertainment properties that have ever reached the $1 billion mark, which illustrates the power of the Call of Duty franchise and mass appeal of this game."
But it's awesomeness doesn't stop there, they have also announced that in it's first 5 days of being on sale it managed to sell over $550 million worth of titles which is a better 5 day return than some of the most notable blockbusters of our generation including Avatar, The Dark Knight and Harry Potter and the half Blood Prince.
And just think that originally Activision were not happy about letting Infinity Ward move away from the World War II genre to Modern Warfare.
In completely related news I finally managed to tick over to Prestige mode last night in MW2 proving once and for all that I am playing way to much MW2 at the moment.
Last Updated: January 14, 2010