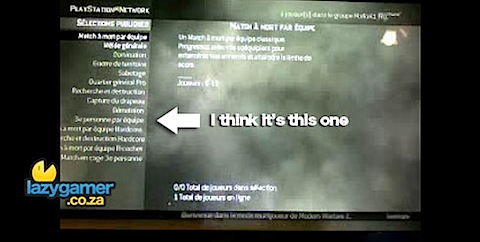 Seems like some action has been happening over the weekend as rumours quickly spread that a few people have gotten their hands on early copies of Modern Warfare 2.
Not only that but there has been a few interesting finds by said people, the biggest of which is that the game will have the ability to active a playable third person view mode. Along with the image above that now confirms it, there was also a video posted up that shows some of the gameplay.
It's posted up, after the jump.


Source: 360Kombo
Last Updated: October 26, 2009