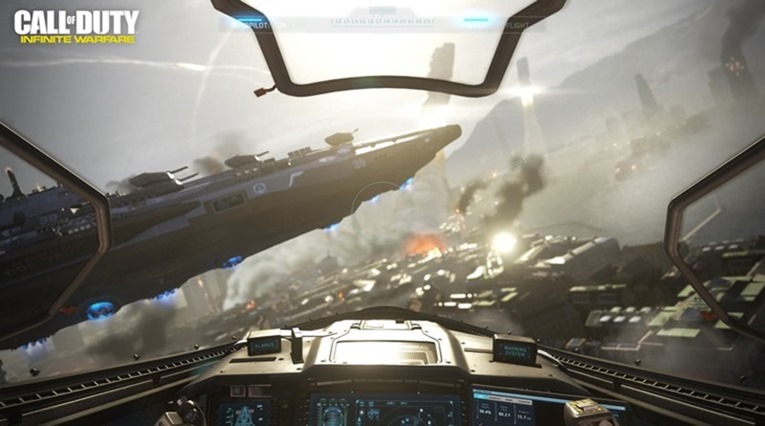 Call of Duty: Infinite Warfare is coming in November this year, and it looks pretty good to me. I really like the space flight and the Jackal combat sections – even if the story seems too gruff and serious, as always.
Still, for many, the biggest draw of this year's Call of Duty, is that the legacy edition of the game comes packed in with the first Call of Duty to bring the series out of historical combat. Call of Duty 4: Modern Warfare is arguably the best game in the entire franchise, and it's certainly the one that helped the series becomes the industry juggernaut it is today.
Speaking to Venture Beat about the upcoming Call of Duty XP fan event, Activision's Eric Hirschberg said that the inclusion of Modern Warfare is the biggest bonus the series has ever seen, and it's all because of the extended three-year development cycle its trio of studios now has.
"It's our biggest bonus content ever, our most valuable bonus content. We've had collector's editions that have been creative and well-received. But this is taking the place of things in the past like night-vision goggles or GoPro cameras or Juggernaut refrigerators for your game room. This year we're offering an entire remastered, beautiful version of one of the greatest games of all time.

We're thrilled to offer it to the community, because we do know there are people who love and appreciate that classic gameplay, and of course, it offers a way to satisfy all of our fans, no matter which style of gameplay they're looking for. The combination of the two games is really what drove us. We have a new creative vision for Infinite Warfare paired with one of our most beloved games brought to life in a new way."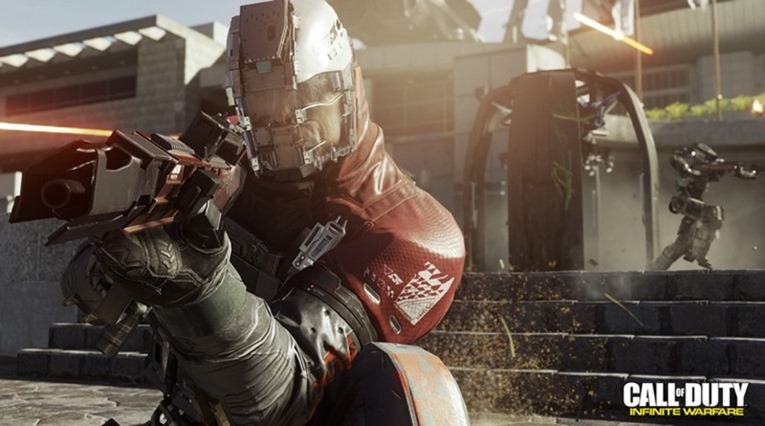 The three year development cycle comes with other benefits, says Hirschberg – like expanded game play and more features.
"There are plenty of benefits, starting with all the innovations you see in Infinite Warfare. Figuring out how to make zero-G gameplay as fun as you've seen in the E3 reveal, making the dogfighting work in space. Just the fact that this is the first non-Treyarch title that has Zombies on the disc, and it's a full, deep Zombies mode with lots of breadth and depth done by Infinity Ward with a fresh creative take on it — those are all benefits of the three-year cycle.

But certainly we never would have been able to offer this in the same collector's edition SKU alongside Modern Warfare Remastered if we didn't have that extra time to get this stuff right. Especially something like Modern Warfare Remastered. You can't do that lightly. It's one of those games that's sort of carved into Mount Rushmore. We have to sweat every pixel, and that's what the team has done."
Of course, it's not really a bonus per se, as it's only available in the more expensive Legacy Edition. That said the Raven-developed remaster of Modern Warfare looks pretty damned amazing – and isn't the copy-and-paste remaster that many expect from Activision.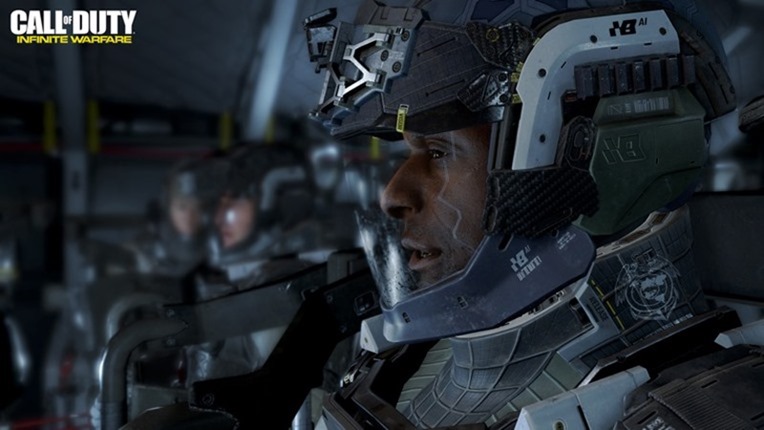 Also, remember that we're going to Call of Duty XP this year, and we're giving away stuff. Not just a copy of the Legacy Edition of the game (yes, the one that includes Modern Warfare), but also a very special Scuf Infinity controller. Check it out.
Last Updated: August 26, 2016