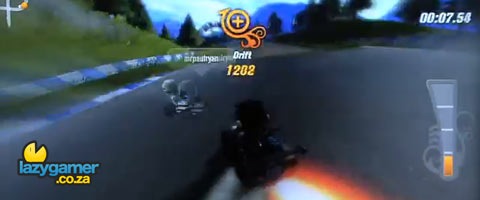 Modnation Racers was able to get some airtime at CES this year and the below video shows you some of the gameplay from the new kart racer.
The game looks ok, but to be honest, nothing more. Sure the game will have customisation tools and map building, but ask yourself how many of you actually built large proper levels in LittleBigPlanet?
The game really does just look like the mix of a few different popular titles. Make no mistake, it looks like it may be a lot of fun, but I personally believe that they needed to bring something newer and stronger to the plate with this one.
Video after the jump.
Last Updated: January 13, 2010