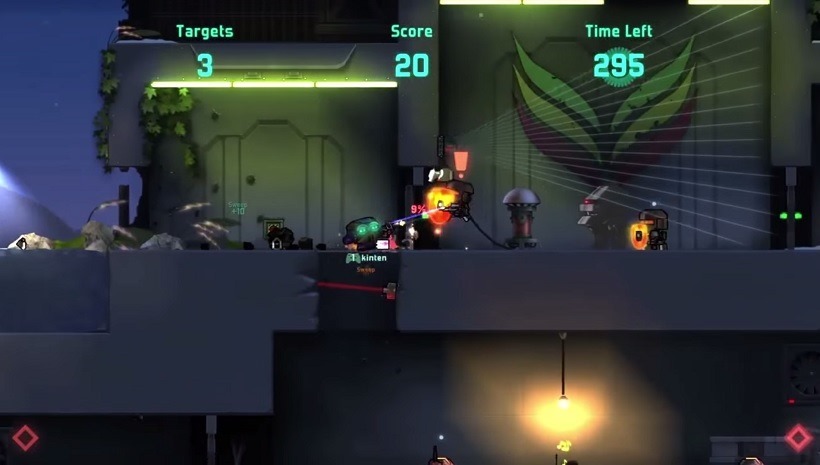 To be completely honest, before I got hands on time with it at Gamescom, I had absolutely no idea what Cobalt was. I walked into that stuffy media room with a handful of other journalists, most of whom were laughing and being generally jolly. I on the other hand, was equipped with the blankest of stares, and had no idea what to expect. 30 minutes later though, I had mopped up the floor with most of them, and quite thoroughly at that (#humblebrag).
Since then, I've been pretty much sold on the idea of the side scrolling, time slowing action platformer. It was due for release this week, but now, has sadly been delayed (via RockPaperShotgun):
Cobalt's launch party, and it's official release on Steam, Xbox 360, and Xbox One have been postponed until February, 2016
The reasoning behind the delay is pretty much what you'd expect. Bugs need to be squished, and certification and such (for consoles) needs to be handled.
We've been working on Cobalt for a long time and, though the game is feature complete, our current build is buggier than we're comfortable with. We want every part of Cobalt – the campaign, challenges, and local and online multiplayer to live up to your expectations, no matter which platform you play it on. That's going to require a bit more development time.

In honesty, we don't need four months to fix the outstanding issues, but releasing a game on console is an especially complicated business. There are release windows, and certification things, and all kinds of boxes that need to be ticked before games can be released into the wild.
I'm all for developers holding out on release in order to fine tune the product. My only concern is that many other games have been delayed until February/March too. I just hope Cobalt doesn't get lost and overlooked by gamers in that busy period.
Last Updated: October 27, 2015