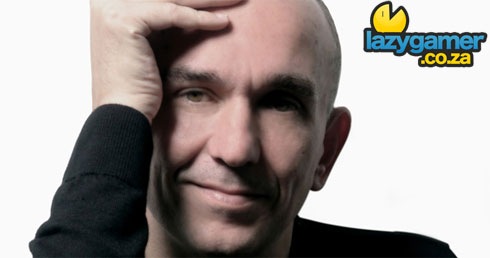 Peter Molyneux, head of Microsoft first party Studio Lionhead and bald-guy with his head in the clouds has told OXM that developing content for Natal is so challenging, because it's so different.
Yeah, the world has never seen camera-based motion control before. Ok sure, it now has 3D depth, but fundamentally it's honestly not that different from the Eyetoy.
"It's very, very different to any input other mechanism the world has even seen before because there isn't any buttons and that's both its strength and its big challenge. So when you've got a game like Fable, there is an enormous number of things we can do with Natal."

Speaking on the utilisation of Natal in upcoming Fable III, Molyneux said : "But what I didn't want, I wanted for you to feel like you were part of the world. I didn't want you to go off and play some mini-game totally outside the world of Fable. I wanted you to feel like Natal was integrated into the world, if you like. It enhances the world, if you like. It's going to be integrated in so it has a purpose, and it gives you something, and there's a reason to do it."
Somehow, I may be starting to buy in to the hype. what Molyneux's promising is exactly what I want from Natal with regards to proper games. It mustn't feel tacked-on, and should somehow be a natural extension. Unnecessary waggle is exactly what turned so many "core" gamers off the Wii. These are not mistakes that need be repeated. Of course, Molyneux's never broken promises before, right?
You can watch the OXM interview on Inside Xbox
Last Updated: April 20, 2010