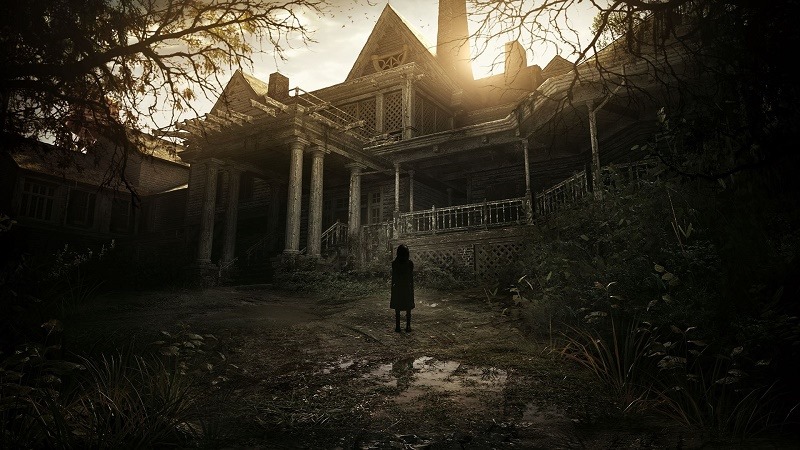 The more I see of Resident Evil 7, the more confident I am that it won't be a complete flop like its predecessor. In fact, I think the game is looking rather good to be honest!
I do still have some teeny doubts though. Capcom have teased all sorts of cool ideas and mechanics in their various videos over the past month, but one thing they've not shown for some reason, something I've been dying to see, is enemies.
Yes, we've seen Jack Baker in action, but he's not the sort of opponent I'm talking about. I'm eager to see zombies, abominations, and other unspeakable horrors. What kind of hell will our protagonist, Ethan, face in that derelict mansion?
The latest teasers thankfully, hold some answers (via VG247). Here's the first, which shows the sort of enemy I was hoping to see:
Terrible things are lurking in the shadows… Are you brave enough to confront them?
What the heck is that thing? It's no zombie, that's for sure! Whatever it is, it reminds me a little of the enemies Jill encountered in Resident Evil Revelations.
The second teaser holds something far more sinister I'm afraid – a creepy old lady. Seriously, I'd rather face whatever we see in the first video, rather than stare into her face!
Finally, we bring you home with a familiar melody.
Hang on, she looks awfully familiar. Isn't… isn't that old lady meant to be dead?
Damn, that Baker family really has issues!
Anyhow, these teasers also bring the news that the Resident Evil 7 demo is getting an update next month. Here's hoping the latest patch opens up the mansion a little bit more, and that it gives us additional clues and answers. Hell, maybe we'll actually be able to partake in combat? I sure hope so!
Last Updated: November 9, 2016