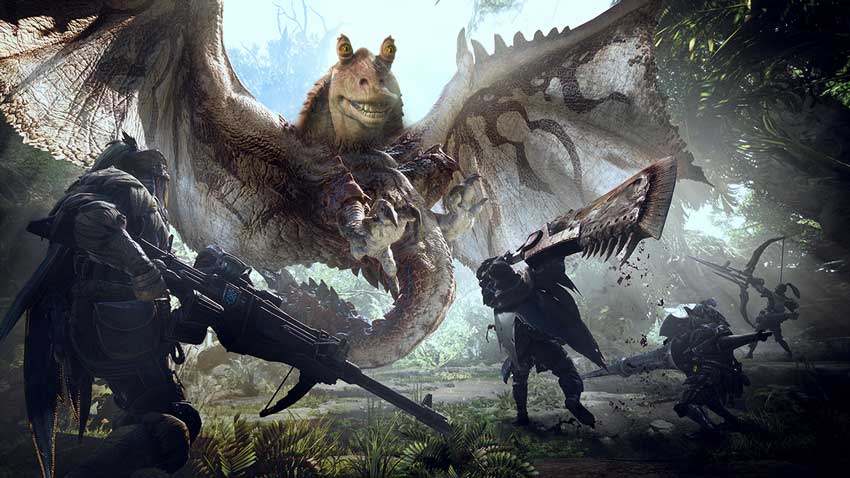 In the word of Tony Tiger, it's a greeeeeeaaaaaat new week for video game releases. 2018 kicks off properly this week with two high-profile releases: Dragon Ball Z goes all out in a new fighting game, while Capcom goes for broke with Monster Hunter World, their biggest stab at grabbing western audiences yet for an interactive experience of stalking and gawking.
If you're keen on a little monster expedition so that you can harvest the hide of creatures that'll gladly tear your face off, Monster Hunter World will be available on PlayStation 4 and Xbox One on launch, with a PC port up for grabs a little bit later. Just don't expect to see it on the Nintendo Switch. We're of the opinion that everything is better on the Switch, and with Monster Hunter having a legacy of popping up on Nintendo handhelds it does feel odd to have that absence with the latest iteration.
But why? Surely the game could be downscaled a little bit to fit the Switch? It's not that simple, sayeth Monster Hunter World's directors Kaname Fujioka and Yuya Tokuda when they chatted to IGN recently: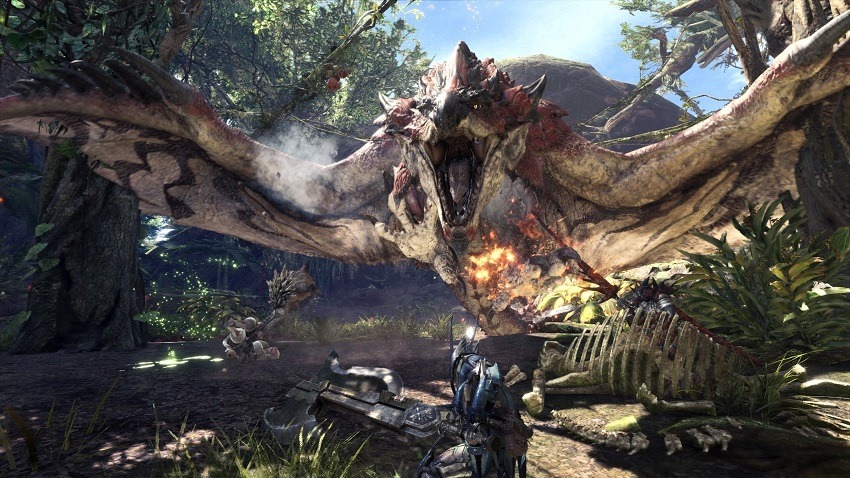 We don't have any plans for the Switch at the moment. Part of the reason is that the title has been in development for almost 4 years. At the time we had to commit to our hardware choices, we decided on using the most powerful current generation consoles available at the time, which was Playstation 4 and Xbox One. So [the decision was made] before the Switch was even announced or on sale.

It's also because for every title we decide what the best fit for hardware is for the concept. We don't just look at everything. It's more like 'if we want to achieve this kind of game concept, where's the best place to achieve that?' and for this title the Playstation 4 and Xbox One were the best fit for us.
I can understand the motives. While the Nintendo Switch is a fab device, it comes at the cost of power. Used correctly, the Switch internals can deliver absolutely spellbinding visuals that hew more towards whimsical graphics. A game like Monster Hunter World though, with its rich textures and the vast draw distances needed to make its world believable? That might be too much of a challenge for Nintendo's miracle machine to handle.
Hopefully, Capcom will finally localise Monster Hunter XX for a western audience on the Switch, in the near future.
Last Updated: January 22, 2018