When we look back at 2017, it'll go down in history as the year when most publishers attempted to grab a slice of that delicious loot box pie. Instead of opening a consumer box and getting plenty of currency however, developers got a crate full o' hate, a backlash of the common shader variety from audiences who weren't keen on forking out extra for content that had been sliced off from the product they had just purchased.
Loot boxes are most likely here to stay for the foreseeable future however, with most publishers being more interested in games being platforms that encourage fans to spend on random rewards. It's an idea which can easily be implemented in any game, but its potential seems to be tailor-made for RPGs whose entire goal is giving players the tools to grow stronger during the course of an adventure.
RPGs like the upcoming Monster Hunter World. Fortunately, it seems like Capcom's next big thing is bucking that trend. "I think that Monster Hunter has already built that kind of randomized, item reward into the gameplay," Monster Hunter series producer Ryozo Tsujimoto said to GameSpot.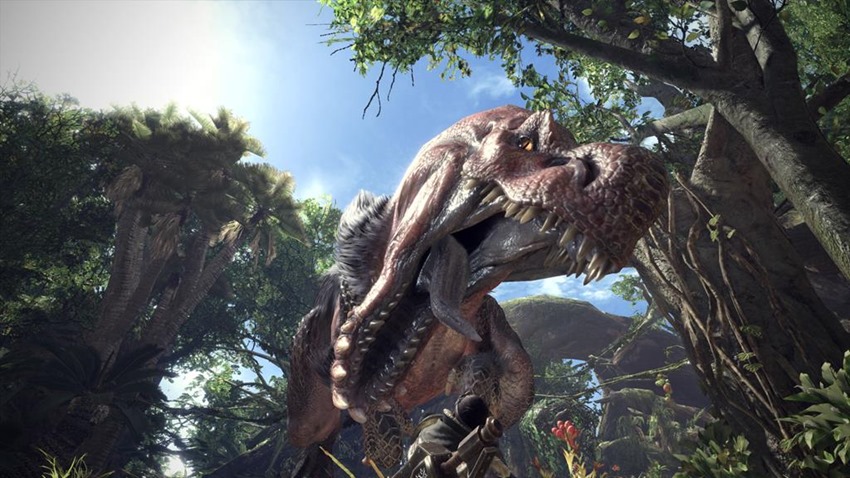 Whenever you carve a monster after a hunt, you don't know what you're gonna get within a certain range. You've got certain rare parts that you almost never get. You've got some of the ones you don't need that you get a lot of. And then there are the rewards for the quest as well. There are some [rewards] that are standard, there are some that are randomized, and a bit bigger or smaller chance of getting them.

You've already kind of got loot as a core gameplay aspect without having to shove a microtransaction version of it in.
Well that's…encouraging. A game like Monster Hunter World is built on that path to power, of earning your way across vast vistas filled with all manner of creatures which could double as Pacific Rim Kaiju and then harvesting their delicious flesh so that you wear the most durable hide around. Sounds kind of metal when I think about it.
That's a balance that loot boxes would tip into orbit if they were ever introduced to the franchise, so good on the developers for actually ensuring that their RPG formula remains worth the hours that you'll pump into it. If you're keen to get a taste of Monster Hunter World, an open beta launches on PS4 on December 9, ahead of the upcoming January 26 release in 2018.
Last Updated: November 2, 2017