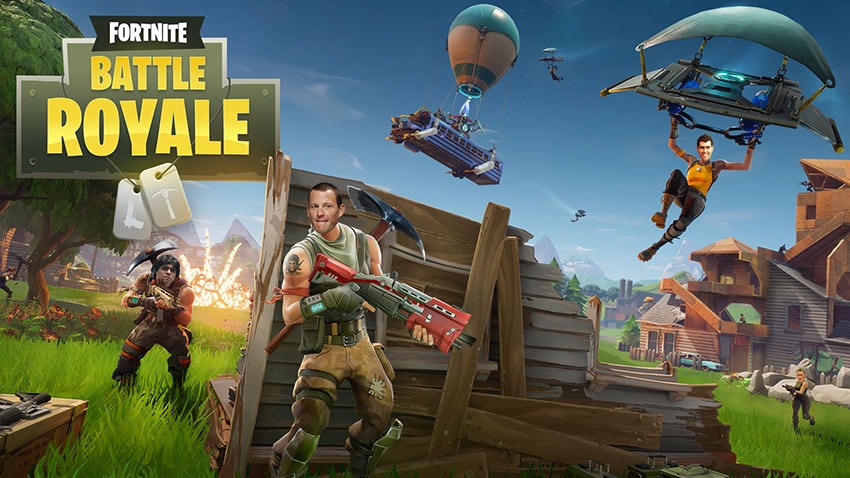 Fortnite Battle Royale! A daring game of last man standing where survival is based on your ability to instantly construct a safe space around you as soon as a bullet zips past you. Arguably the most popular game in the world currently, Fortnite has gone from casual phenomenon to serious competition on the global stage. Just about every country around has a tournament or two in the Epic Games hit, with even a few international events taking place at any given time.
With professional teams looking to make a name for themselves, the official Fortnite World Cup may just be the grandest stage of them all. A stage that is apparently rife with foul play, as hundreds of players have been caught red-handed in the cookie jar. According to Epic Games, a total of 1221 players were discovered to be cheating, with 206 competitors having their monetary rewards stripped from them within the first week of competition.
"1163 accounts were banned from competitive play for 14 days for circumventing region locks and playing in multiple regions through the course of the tournament," Epic wrote on their blog.
This includes 196 prize winners who will have their prizes forfeited for playing in multiple regions.

Disqualified players forfeiting their winnings will result in the tournament results shifting for prize considerations, but won't currently be reflected on the in-game leaderboard.

48 accounts were banned for account sharing for 14 days.

This includes nine prize winners who will have their prizes forfeited for sharing accounts.

Eight accounts were banned for teaming.

One winner will forfeit prizes for teaming.

One account was banned permanently from Fortnite for using cheat software during the Semi Finals.

This account played for less than five minutes in the tournament before being banned.

One account was given a 72 hour competitive ban for intentionally disconnecting to avoid giving points to another competitor.

This is currently a manual process based off of user reports, but we will be detecting this more widely in the future.
There's a lot you can get away with in life, but just remember: You can't escape the long dick of the Fortnite law.
According to Epic, its various systems for finding those rapscallions who use cheaters and other people of reputable character, will be improved upon further. Why are so many people determined to cheat within this tournament, you might ask? Well with a hefty pot that is dishing out plenty of cash prizes, I could give you around 30 million reasons why.
With the finals coming up at the end of July, here's hoping that we don't see a headline about one Fortnite player hiring a goon to break the index fingers of his rival with a crowbar.
Last Updated: April 23, 2019