By Clint 'Zombie Dredd' O'Shea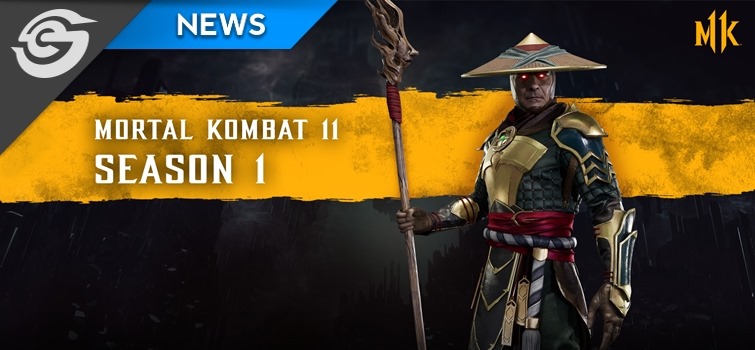 Warner Bros. Interactive Entertainment, TeamFinity and ACGL have revealed the first sponsored season of Mortal Kombat 11 action for Sub-Saharan Africa.
This June and July will offer several competitive opportunities operated by ACGL including online tournaments and a venue-based final event. On the line for competitors is merchandise, R30,000 cash and a trip to compete at the Celtic Throwdown event in Dublin, Ireland.
Multiple Battlegrounds
Match-finder ladders kick the action off on 1 June. The daily match-finder is a "great entry point for players of all skill levels and to prepare for what's next." It offers players who compete regularly an incentive. By completing at least five matches in a week, players are entered into a random draw for merchandise.
A number of cups start on 11 June and continue weekly, with players earning XP towards the ongoing leaderboard. The top sixteen players from the leaderboard will be invited to compete in the Pro Cup on 1 July. The top four players from the Pro Cup will be flown and accommodated at the venue-based final event scheduled for 27 July.
For players who do not qualify via the online campaign, there is another opportunity to do so via an open bracket at the venue finale. The top four from the venue will face the online top four for the opportunity to head to the Celtic Throwdown event in Ireland. And the R30,000 cash prize pool.
The tournament is open to all residents in Sub-Saharan Africa, but some terms and conditions do apply. Players will need to be 18 years or older on the 1st of June 2019, and will need to ensure that their Passport is valid for the trip to Ireland. The tournament will be run on PlayStation®4 using the NetherRealm Studio's developed fighting game, Mortal Kombat 11.
For more information about the ACGL Mortal Kombat 11 Season, tournament dates and rules, and the registration page, please visit https://acgl.co.za/mk11. Registration is open right now.
Like esports?
Check out esports central
Last Updated: May 27, 2020