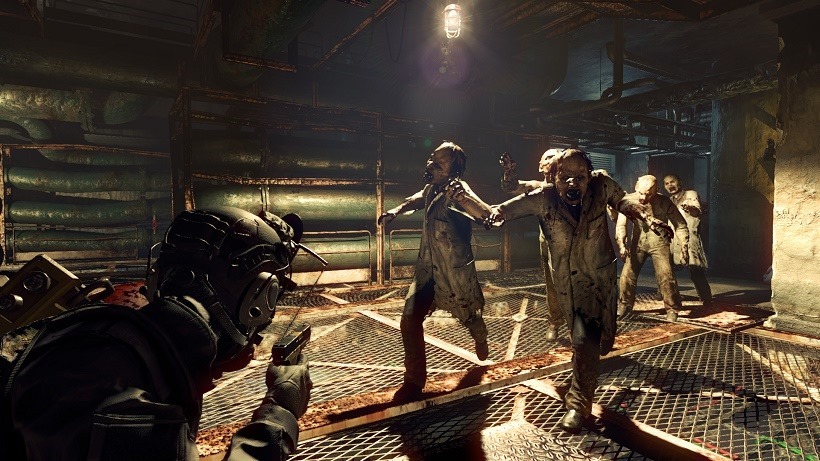 Remember that multiplayer survival horror shooter set in the Resident Evil universe that Capcom are working on? Well I didn't – I genuinely forgot that Umbrella Corps even existed!
But exist it does. So if you're simply dying for more zombie slaying goodness, of the er… multiplayer kind, then you'll be glad to know that the Umbrella Corps is still very much in development, and will in fact be out sometime in May this year (exact date unknown). Here's the latest trailer (via Polygon):
Umbrella Corps is a new fast-paced third person shooter set in the iconic Resident Evil universe. The competitive online game will feature quick, intense matches in compact battle zones themed from historic Resident Evil environments. The game utilizes the Unity engine developed by Unity Technologies
Oh man, the nostalgia! In case you can't watch the video above, it basically shows some of the Umbrella Corps multiplayer mayhem, but in a very familiar setting – the first village Leon explores in Resident Evil 4. The trailer also teases another location from Resident Evil 5. I'm not entirely sure which specific one it is though, because it flashes by in a mere second.
Cool locations aside, truth be told, I'm not entirely sold on Umbrella Corps. Look, I'm a huge Resident Evil fan, but I, along with others, can't forget the massacre that was Operation Raccoon City. How bad was it? Well, Geoff gave it an astronomically low 5/10, which should tell you enough.
Hopefully, Capcom have learnt from that disaster, and will make Umbrella Corps a memorable game. Granted, it's all action, and has very little to do with what the series is best known for, but then again, it doesn't even feature Resident Evil in its title. Regardless, I hope it's a good, fun action romp packed with zombies, because I'm a sucker for that sort of thing.
Last Updated: January 27, 2016