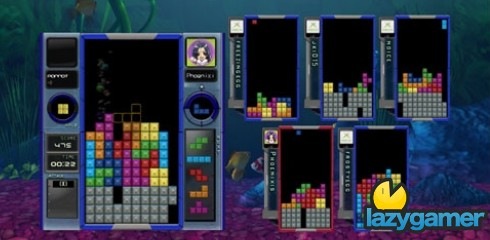 What do Tetris and Duke Nukem have in common? Well both their sequels have been in development for years and there is no sign of either of them every making it to our consoles.
In a recent interview with the creator of Tetris, Alexey Pajitnov, Gamasutra asks him what he has been doing since making the most famous of all puzzle games.
Apparently while Alexey is in early retirement (in other words 'living the dream') he is still actively approving new versions of Tetris which are being created all the time and his pet project is to try and perfect a multiplayer version of Tetris.
"We are working on multiplayer versions for more than 10 years — I've been trying to design it. I should admit that we are not quite there yet"
His main problem is that when you get to the pointy end of the Tetris stick the game is going so fast that you don't have time to concentrate on other players and how to interact with them.
I have personally played a few different types of multiplayer Tetris in my time and while they are reasonably enjoyable I completely understand what he is saying. Once the levels increase and the blocks start falling faster you rapidly forget about the other players and solely concentrate on your own little corner of the world.
I dearly hope Alexey solves the problem one day as I really wouldn't mind taking my wife on in a couple of games of hardcore Tetris… she actually still believes she is better than me at Tetris.
Source: Gamasutra
Last Updated: June 29, 2010