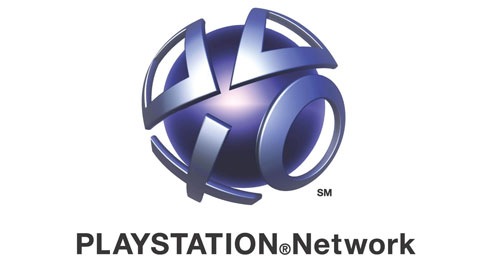 The PSN is home to a glut of downloadable games, many of which are shining examples of what can be accomplished by smaller developers. While Xbox Live Arcade may have once undoubtedly had the better games, with Castle Crashers and Braid going multiplatform that crown is now up in the air. What's not debatable though is which service offers the most unique gaming experiences – The PSN comes out on top.
After the jump you'll find some of my very favourite games that grace the PSN store, and there really are so many that whittling them down to the top five is quite an endeavour.
5. PixelJunk Eden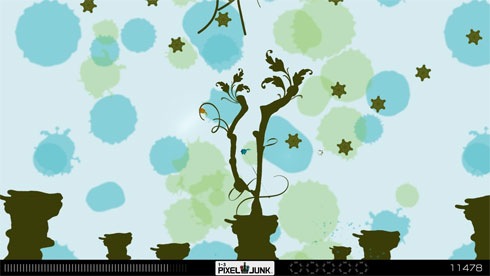 PixelJunk Eden is quite unlike anything you've ever played before. Q Game's third in PixelJunk series sees you controlling a grimp, a small creature who can swing from a silken tether, and spin while jumping. The player must use these abilities to manoeuvre said grimp through "gardens" collecting Spectra – causing Eden to grow. It's a wildly unconventional game that needs to be played to be understood, and appreciated.
4. Echochrome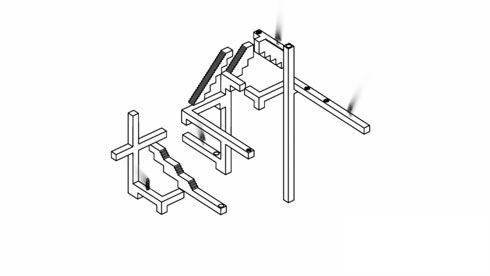 Echochrome takes 3D space and contorts it in an Escher-esque manner to completely f*ck your head over. It's a finicky, but incredibly clever puzzle game in which the physics and reality of the world depend entirely on your perspective. Your character, an artist's wooden mannequin, moves autonomously and it's your job to get him to where he needs to be, by altering the perspective of shapes along the path. It's a complete mindf*ck, brought about by the player having to interpret the 3D world as a two dimensional plane.
3. Super Stardust HD
Who'd have thought that taking the twin-stick geometry wars formula and putting it on a sphere would be so much damned fun? Not I, but that's exactly what Housemarque have done. Various enemies and rocks – which are susceptible to certain interchangeable weapons – arrive in waves and attempt to destroy the you by colliding with or shooting at you. Naturally, it's your job to prevent this happening – and while it all sounds familiar and pedestrian, the addition of the spherical z-axis makes this one the PSN's most fun, frantic and frenetic games.
2. Wipeout HD
The same, traditional Wipeout gameplay, only in 1080p HD and running at 60 frames per second? What's not to like? Regular readers of the site would know that I'm not a fan of racing games – let alone ridiculously difficult ones but Wipepout's frantic pace has me won over. The tracks will be instantly recognisable to anyone who's played the diminutive PSP Wipeout games, but the recycled tracks and music hardly matter. Now bolstered with add-on DLC, Wipeout HD is a no-brainer.
1. Flower
There's not all that much to say about Flower, other than that it's an incredibly beautiful experience – beyond just its impressive visuals. It's almost wrong to call flower a game, because it's so much more than a game, without actually being one. It's an artistic, philosophical insight in to the dreams that flowers may have, controlled almost entirely by SIXAXIS motion. Where other games have faltered with SIXAXIS control, Flower pulls it off beautifully.
Some may considering this title too boring, or "artsy" for their liking, but it's such a relaxing, strangely rewarding experience that it deserves to at least be tried by everyone with a PS3. There is no piece of software quite as calming after a stressful day as Flower. Pure Digital Zen.
Last Updated: November 27, 2009