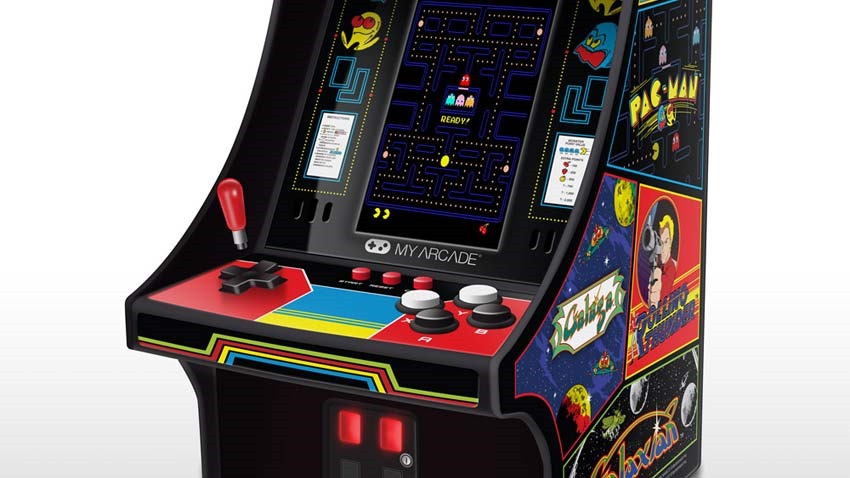 Last week at E3 2018, I got a chance to marvel at some pure nostalgia. A proper working arcade unit, albeit tiny. So like, perfectly sized for my baby hands then. My Arcade's range of devices looked fantastic, diminutive versions of the arcade stands that we all grew up with and lovingly recreated with the original graphics and games that made them icons back in the day.
Even better, even if you weren't planning to use them, they'd look absolutely fabulous on a shelf thanks to their slick design. Imagine owning an entire arcade, without the hassle of having to slip a disc in your back when you needed to move all the gaming cabinets. Anyway, one of the biggest licenses that My Arcade happens to have, is for a range of Bandai Namco classics.
Instead of trotting out an entire line of distinct devices, My Arcade is bundling 20 games from yesteryear into one handheld gaming console. Here's the official description and imagery of it: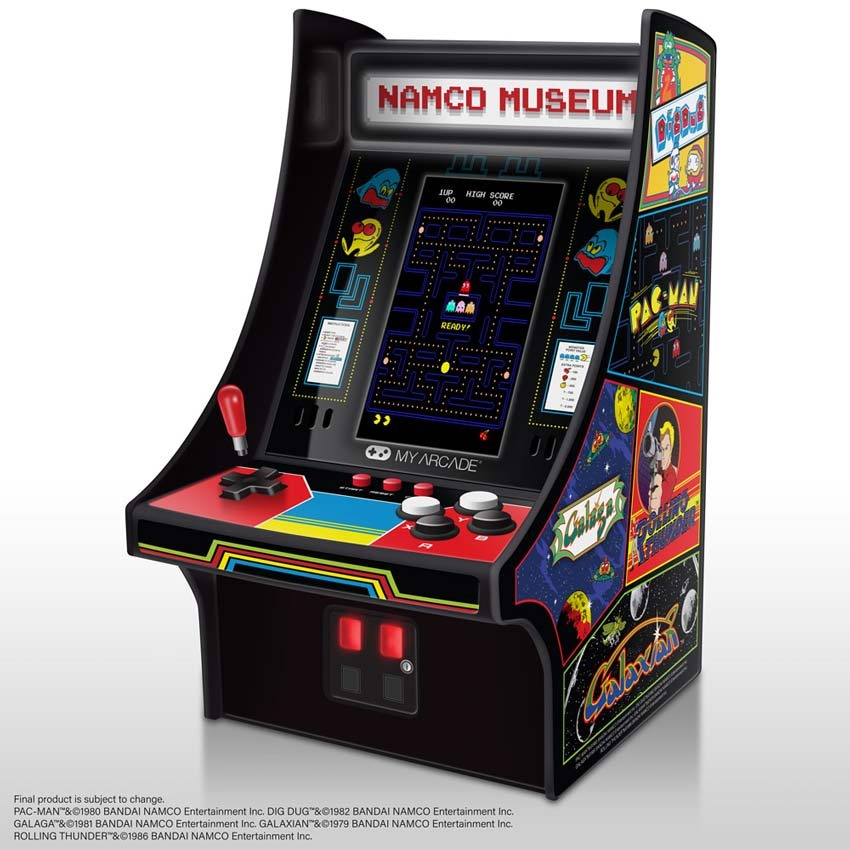 The NAMCO Museum Mini Player will be packed with 20 classic titles and features a large vertical-oriented screen for authentic arcade gameplay. It also features dual front facing speakers for optimal sound, a detachable joystick, and back-lit marquee and coin trap. All of the titles included on the device are the original arcade versions of the games, unless there was no original arcade version available. 
And here's the list of games that'll be on it!
PAC-MAN
PAC-MAN 2
PAC-PANIC
PAC-MANIA
Galaga
Galaxian
Dig Dug
Dig Dug 2
Mappy
Sky Kid
Rolling Thunder
Rolling Thunder 2
Rolling Thunder 3
Splatterhouse
Splatterhouse 2
Dragon Spirit
The Tower of Druaga
Xevious
Phelios
Battle City
If you'd like something a little more classic, there's also the PAC-MAN Pocket Player that bundles the arcade original with PAC-PANIC and PAC-MANIA: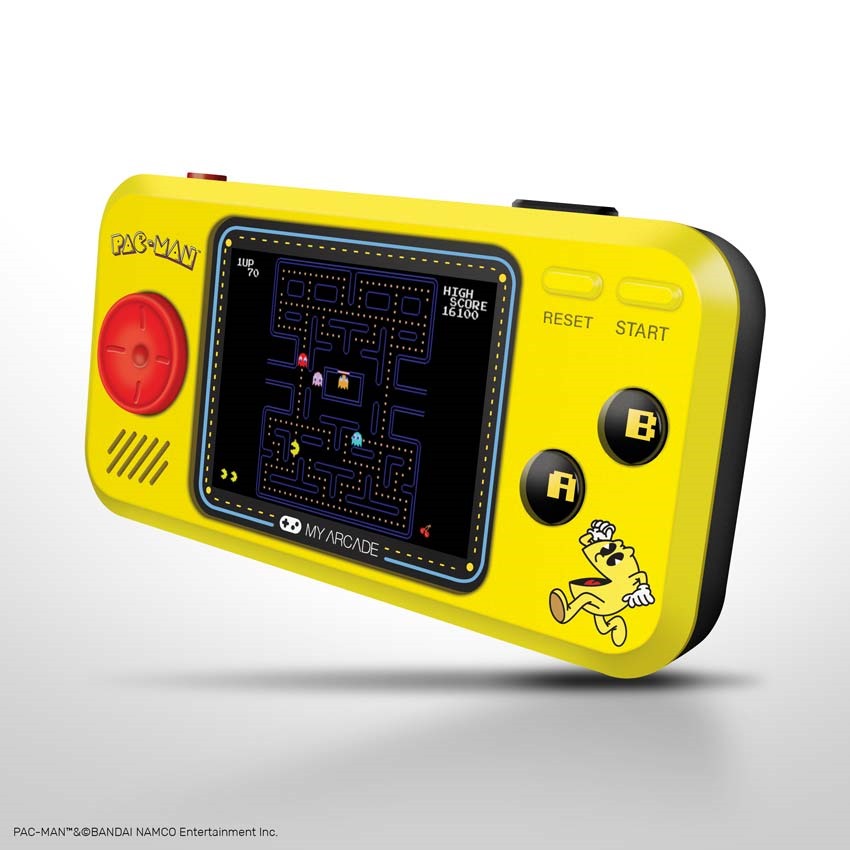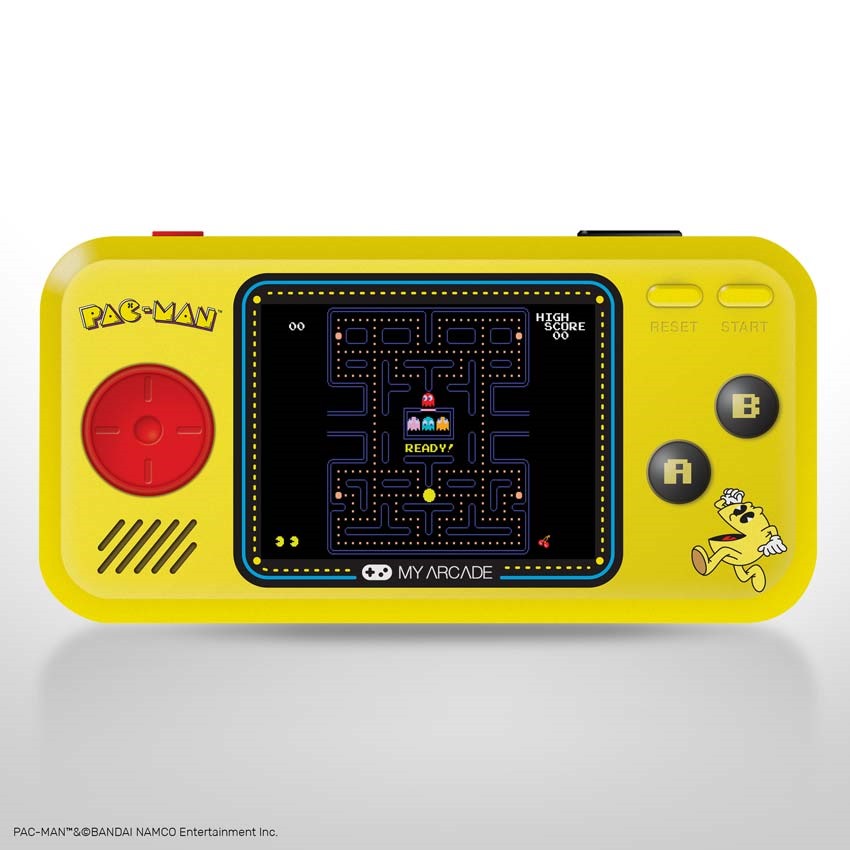 I freakin' love stuff like this. I know we live in a world where we can have those games instantly on our phones, but it's not the same. There's just something magical about a real arcade stand, even if it is just a scale model. Hell, I might even reserve a sale on it…if I can find a coin small enough to leave on the side.
The Namco Museum Player will be on sale later this year, just in time for the silly season. Hint hint.
Last Updated: June 21, 2018