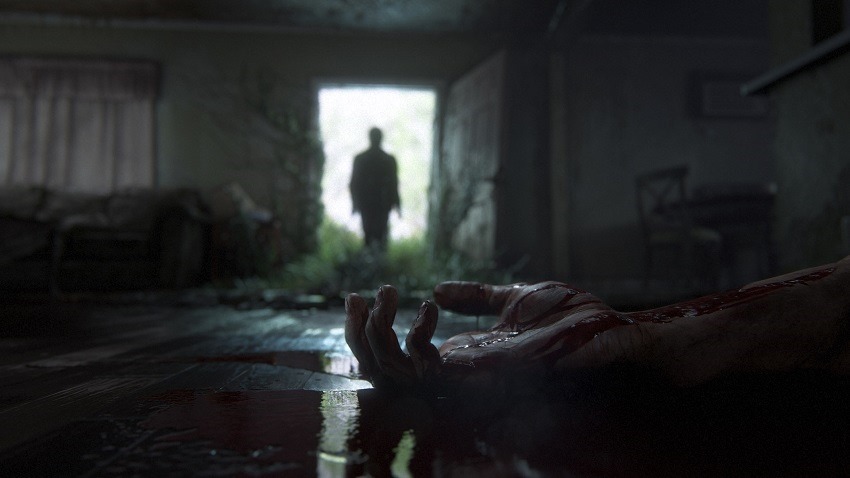 In the wake of last weeks news surrounding numerous sexual harassment cases involving Harvey Weinstein, some workers within the games industry are breaking their silence on their own experiences. David Ballard was just one such instance this weekend. A former employee at Naughty Dog who worked on Uncharted and its many titles, Ballard took to Twitter this weekend to share his own story of sexual harassment while employed at the studio. And, most notably, how Sony covered it up.
His entire story is strewn across a series of tweets that are still up and online to read, but you can go through the entire transcript right here. In a nutshell, Ballard experienced harassment while working at Naughty Dog, reported it and was subsequently fired from the studio the following day. Ballard also claims Sony offered him $20,000 to drop the case entirely.
"In late 2015, I was sexually harassed at Naughty Dog by a lead. My work environment became extremely toxic afterward. In February 2016 I had a mental breakdown at work & Sony PlayStation HR became involved. When I told them about the harassment they ended the call and fired me the next day. They cited the company was moving in a different direction and my job was no longer needed. They tried to silence me by offering $20k if I signed a letter agreeing to the termination as well as to not discuss it with anyone. I declined to sign. I have been unemployed for 17 months since.
When interviewers ask why I left Naughty Dog, I say I was burned out by the crunch, ashamed to get to the root of the problem of being sexually harassed. I'm speaking out now because of the strength I've seen in others coming forward about their experiences in the TV/Film industry. This is the hardest thing I've ever done. I will not let anyone kill my drive or love for the video game industry, my passions or life."
A separate tweet (which has now been removed, but is still up on NeoGAF) suggests a second incident of harassment at Naughty Dog.
In less than 24 hours following Ballard's statement, Sony and Naughty Dog released their own word on the events via a short press release yesterday. The studio acknowledges the need to create safe workspaces for all employees, but refutes the claims Ballard makes but stating that they have no record of any such incident being reported. Which, if Ballard's story is true, makes complete sense.
"We have recently read on social media that an ex-employee of Naughty Dog, Dave Ballard, claims he was sexually harassed when he worked at Naughty Dog," a PlayStation spokesperson said. "We have not found any evidence of having received allegations from Mr. Ballard that he was harassed in any way at Naughty Dog or Sony Interactive Entertainment.
Harassment and inappropriate conduct have no place at Naughty Dog and Sony Interactive Entertainment. We have taken and always will take reports of sexual harassment and other workplace grievances very seriously. We value every single person who works at Naughty Dog and Sony interactive Entertainment. It is of utmost importance to us that we maintain a safe, productive workplace environment that allows us all to channel our shared passion for making games."
Eurogamer published their own report on this news last night, with News Editor Tom Phillips urging any other employees in the games industry (at Naughty Dog and beyond) to contact him if they had stories to share. Not even half an hour after the report was published, Phillips posted on Twitter that he had already received multiple new reports of harassment, but has not yet compiled them into a new report.
Since publishing our report I've been contacted by several others in the industry who have suffered harassment. https://t.co/kCgyQi8YpW

— Tom Phillips (@tomphillipsEG) October 15, 2017
It's hard just from these two isolated news bursts to know for sure whether Ballard's statement is true, and Naughty Dog's own statement does little to clear the air. There's certainly space for fabrication in situations like these, but it's also easy to brush aside legitimate confessions in the wake of so many in a short space of time. Ballard might have just blown the lid off some awful behaviour at one of the biggest games studios in the world, and there's likely to be more to this story soon.
Last Updated: October 16, 2017