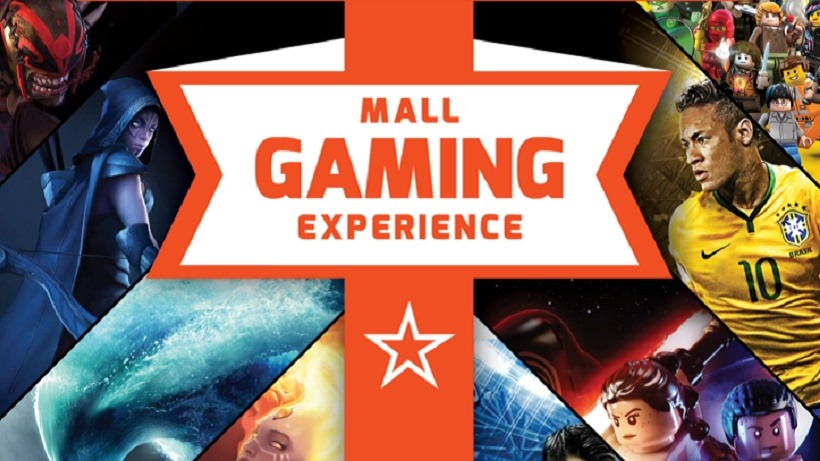 Last month nAv TV hosted their Gamer's Fest LAN at the Mall of the South where they invited top teams in CS:GO, Dota 2 and some of the country's top FIFA players. Having a competitive gaming tournament in a mall brought some much-needed attention as onlookers were given their first taste of eSports.
What many did not know was that this was the testing grounds for nAv TV as the show will now hit the road traveling to three separate malls around Gauteng in an eSports showcase including a R150 000 prize pool. The competitive side will include Dota 2 as its featured title, but in the effort of bringing gaming to the general public nAv have included a host of partners who will set up shop extending the gaming experience to the casual gamer as well. They've partnered up with Sony PlayStation South Africa, Ster Kinekor Entertainment and a few more organizations to ensure that anyone who attends can easily be involved.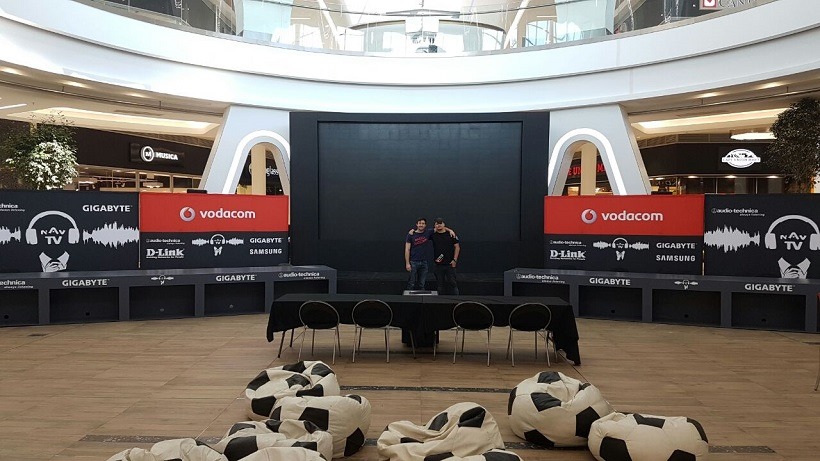 Casual play and Cosplay
At each of South Africa's major gaming events you'll often see a few dedicated gamers moving through the crowds dressed as their favourite gaming characters or anime stars. For the uneducated, this is call cosplay. Cosplay has always been about the fun, but nAv TV's partnership with NAG and Gaming Entertainment Solution is adding a competitive element with the best cosplayer standing the chance to win R15 000.
As mentioned above Sony PlayStation and Ster Kinekor will be offering a host of games including the LEGO franchise, Pro Evolution Soccer and more. This will cater to the casual gamer in you where you can play on the PlayStation 4.
Dota 2 South African Gigabyte Challenge
The last Mall tournament saw only six teams taking part. Granted notice was short, the competition was exciting, even for me. This time around nAv TV have given due notice, and upped the prize pool to R150 000. And qualifiers start soon!
Online Qualifiers
The winner of the Online qualifier will make it to the Finals Directly.
The next top 12 teams will be seeded into 4 groups.
Which will play on LAN. Where the winning team in each group will head to the finals
OPEN Online Qualifier – 10th May – 20th May
LAN Group Stages
LAN Group stages and Finals are BYOC (Bring your own computer)
4 – 5 June – Cradlestone – 4 Teams – Double Elimination – 1 Team Qualifies for finals
11 – 12 June– Northgate – 4 Teams – Double Elimination – 1 Team Qualifies for finals
18 – 19 June – Greenstone – 4 Teams – Double Elimination – 1 Team Qualifies for finals
25 – 26 June – Break
2 – 3 July – Break
FINAL
9-10 July – Cradlestone Finals – Winner of Online Qualifier and the 3 LAN qualified teams
You can sign your team up and read all about it over at nAv TV
Like esports?
Check out esports central
Last Updated: May 4, 2016