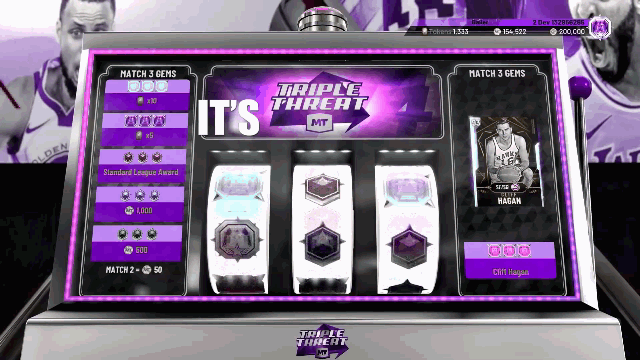 NBA 2K20 has usually been a video game about the joy of basketball and playing as an athlete who is so tall, that I can't even hear what he's saying from all the way down here. It's also the kind of game that appears to be bucking the recent trend of scaling back on egregious microtransactions now that the video game industry has caught the attention of various political figures and bodies, unapologetically doubling down on pushing out a microtransaction-laden minefield on an annual basis.
If the current industry is a support group of publishers pledging to cut back on hunting for whales that they can exploit and use to line their own pockets with predatory microtransactions, then 2K Games is at this point the drunk behind the wheel of a car company who just crashed through the wall and insists that they're still fit to drive.
At least that's the feeling that I'm getting from the latest trailer for NBA 2K20, a highlight of "MyTeam" that isn't even trying to hide the fact that it's a glorified casino thanks to its use of pachinko, card packs that allow you to power up your players and an actual slot machine:
Now granted, these slices of gameplay are probably similar to last year's NBA game, wherein they existed as free daily dopamine rush. But it's a slippery slope, you dig? Seeing all those bright lights, the loudest of sound effects tickling my brain and urging me to keep on spinning and winning? I think anyone with two brain cells to rub together already know that hitting the jackpot is about as tall of an order as me dunking a basketball without the use of a ladder.
The trailer itself is heavy on the push, using what I can only assume are famous faces in the NBA scene stacking up wins in whichever mini-game they hop into, culminating in that slot machine visual that is as iconic a representation of gambling as can be. There'll probably be some schpiel about how NBA 2K20 isn't real gambling because no money has changed hands, but the whole trailer still leaves a sour taste in your mouth as you realise that this is where the larger side of the gaming industry is headed.
The Belgians are going to have a field day with this one.
Last Updated: September 2, 2019