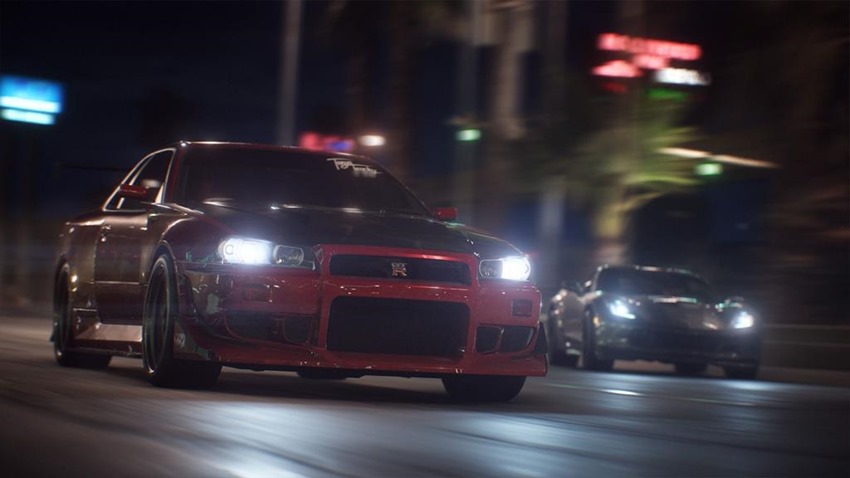 In a year where a new Forza Motorsport was hobbled by microtransactions, Gran Turismo Sport failed to live up to its own standards and Project CARS 2 was uneven at best, Need For Speed might have the perfect chance to overtake the competition and emerge as one of the best racing games of recent memory. 2015's Need For Speed revival from developer Ghost Games may not have been perfect on launch, but a few patches down the line resulted in this reboot having plenty of horses under its hood.
Especially when your crew of Fast 'n Furious crew rejects stopped calling you all the f***ing time. Especially then.
Having wisely chosen to give the Need For Speed franchise a biannual berth instead of forcing a new title down player throats every year, EA's series races back into contention with a new look and attitude on November 10. Need For Speed Payback is the name of the game, and it has a selection of cars which hum with the kind of V8 growling that you'd expect when you're digitally throwing fingers at cops. Take a gander here, via Autoblog, at the selection of cars on show:
2017 Acura NSX
Acura RSX-S
Aston Martin DB11
Aston Martin Vulcan
Audi R8 V10 Plus
Audi S5 Sportback
BMW M2
BMW M3 E46
BMW M3 E92
BMW M4 GTS
BMW M5
BMW X6 M
Buick GNX
Chevrolet Bel Air
Chevrolet C10
Chevrolet Camaro SS
Chevrolet Camaro Z28
Chevrolet Corvette Grand Sport
Chevrolet Corvette Z06
Dodge Challenger SRT8
1969 Dodge Charger
Dodge (SRT) Viper
Ford F-150 Raptor
Ford Focus RS
Ford Mustang
Ford Mustang Boss 302
Ford Mustang GT
'32 Ford
Beck Customs '32 Ford
Honda Civic Type R EK
Honda Civic Type R FK2
Honda NSX Type R
Honda S2000
Jaguar F-Type R
Koenigsegg Regera
Lamborghini Aventador
Lamborghini Diablo SV
Lamborghini Huracan
Lamborghini Murciélago LP 670-4
Land Rover Defender 110
Lotus Exige S
Mazda MX-5 Miata NA
Mazda MX-5 Miata ND
Mazda RX-7 Spirit R
McLaren 570S
McLaren P1
Mercedes-AMG A45
Mercedes-AMG G63
Mercedes-AMG GT
Mercury Cougar
Mitsubishi Lancer Evolution IX
Nissan 180SX Type X
Nissan 350Z
Nissan Fairlady 240ZG
Nissan GT-R Premium
Nissan Silvia S15 Spec-R Aero
Nissan Skyline 2000 GT-R
Nissan Skyline GT-R R32 V-Spec
Nissan Skyline GT-R R34 V-Spec
Pagani Huayra BC
Plymouth Barracuda
Porsche 911 Carrera S 991
Porsche 911 Carrera S 993
Porsche 911 GT3 RS 991
Porsche 911 RSR 2.8
Porsche 918 Spyder
Porsche Panamera Turbo
Subaru BRZ
Subaru Impreza WRX STI
Volkswagen Beetle
Volkswagen Golf GTI Clubsport
Volkswagen Golf GTI
Volvo 242DL
Volvo Amazon P130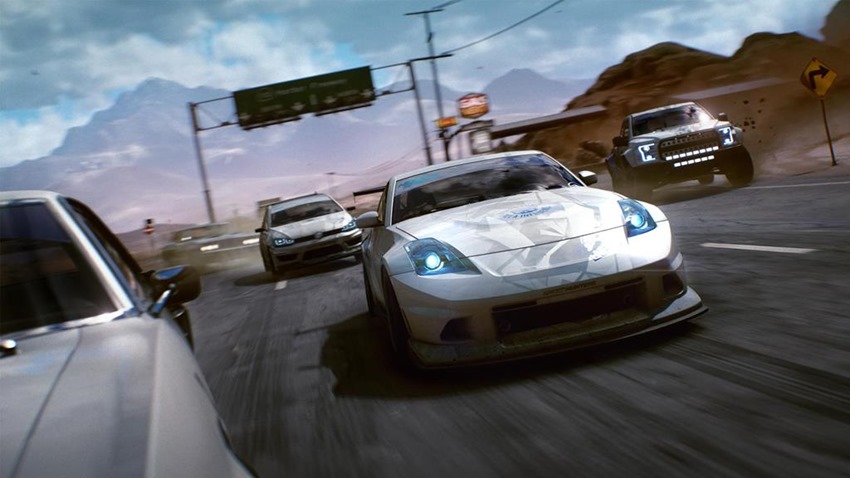 Wait, 74 cars? What is this? A CAR LIBRARY FOR ANTS? Jokes aside, that's a  damn nice selection of vehicles. Less is more in a game like Need For Speed Payback, especially when the emphasis is on escaping quickly and in style. While I'm happy to see brands like Lamborghini, McLaren and Mitsubishi on that list, I have a feeling that I'm going to be spending some time with the hottest of hatchbacks: The always-reliable Volkswagen Golf GTI.
What do you think? A solid list, or is it missing a few contenders for when you play Smokey and the Bandit 2K17?
Last Updated: October 30, 2017