Last week newcomers Mettlestate launched their brand new organization with a promise that they're going to change the way esports is done in South Africa. After their exhibition match between Energy Esports and Bravado Gaming they announced their first big project – The Samsung Galaxy CS:GO Championship. While most details are still under wraps I managed to twist  TechGirl's (Samantha Wright) arm to get some information. Sam, as you may know, is the presenter for Mettlestate.
The competition kicks off this Monday (13th of March) and will feature 24 teams. You may recall the 12 teams already invited from our last article, but the ranks of the remaining 12 are still being filled (expected to be announced today). These 24 teams will be placed into four groups of six and will enter a Round Robin best-of-one group stage. This will run for several weeks until the top four in each group is decided and they'll move onto the next leg of the qualifier which begins on the 20th of April. This portion of the competition will be a best-of-three single eliminations tournament with the hopes of deciding the final eight which will go on to the big, grand, finale.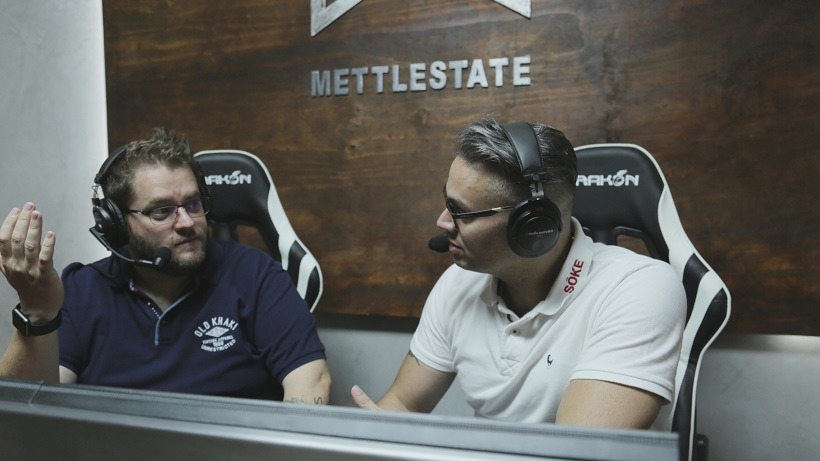 Once the eight teams are decided, then we're into the big leagues. Each qualified team will head to the LAN event, all expenses paid, which kicks off on the 5th of May in Johannesburg. Here, they'll compete for the massive R1 million prize.
What impressed most people during their launch was the new studio Mettlestate were sitting in which brings me to the next big important detail – the broadcast schedule. According to Sam, the team will be going live three times a week during the group stages.
Monday 19:00 – Two group games being broadcasted
Wednesday 19:00 – Two groups games being broadcasted
Sunday 16:00 – All four groups matches being broadcasted.
The second qualifier will feature a more rigid broadcast schedule from Thursday the 20th of April.
Thursday (20th) 19:00
Monday (23rd) 19:00
Tuesday (24th) 19:00
All games will be streamed live to their Twitch Channel.
Remember, the second qualifier will be best-of-three single-elimination which means a whole load of close action as teams fight for the final eight spots. Finally, we have the Grand Finale which is yet tor receive a structure schedule, and being LAN we will more than likely see a number of other presenters and casters being invited. Mettlestate have yet to publish any information regarding the final schedule so for now we can just ready ourselves for a good month, or two, of South African CS:GO.
Like esports?
Check out esports central
Last Updated: March 10, 2017