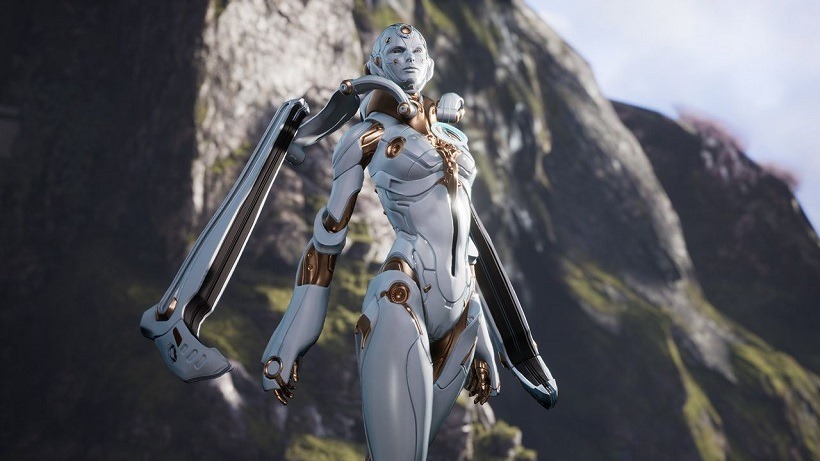 Not because it's the one MOBA to change your mind about the whole genre (although our resident fanatic Matthew seems to think it looks good), but rather that Paragon's open beta isn't going to be that open if you don't. The Unreal Engine 4 powered, Epic Games developed multiplayer title is giving anyone the chance to give the game a sample next weekend, but only if you sign-up well beforehand.
Paragon itself will be free to test the whole of next weekend though, kicking off on May 26th and concluding on the 30th. You'll have to enter your details, name of your firstborn child and hand over your Labrador here to play (at least one of those are true), and you'll need to get it done before the 25th. Why? I don't know, I don't make the rules.
Paragon has been in closed beta for a while, allowing anyone to pay $20 to jump in and help shape the game through early testing and feedback. So far some of the response has been good, but there's still a lot about Paragon we don't know. While Epic transitions into a studio more concerned with games as a service, their method of revealing them has changed too. It may have kicked off with strange, generic teasers for Paragon's characters, but at least we sort of know how it's going to play now.
I must admit though that I am eager to give it a shot next weekend, if only to satisfy my curiosity. The MOBA space is so crowded and competitive now that you really have to be good or unique to stand out, and if anyone could do that on the console space it will be Epic. At least on PS4.
I mean, this open beta trailer is pretty exciting, right?
Last Updated: May 19, 2016