Need for Speed's permanently night slicked city and equally persistent online connection are two of the most important factors EA and Ghost Games want you to forget about in Payback. A fully offline single-player campaign within a multi-faceted open-world is immediately more welcoming that Ghost Games' first foray into the long running series, but it's also just the surface of what this Hollywood inspired racer offers. Deep customisation, rotating protagonists, and some truly breath-taking set-piece events suggest that Payback isn't simply a lightly picked suffix. It's a message of intent.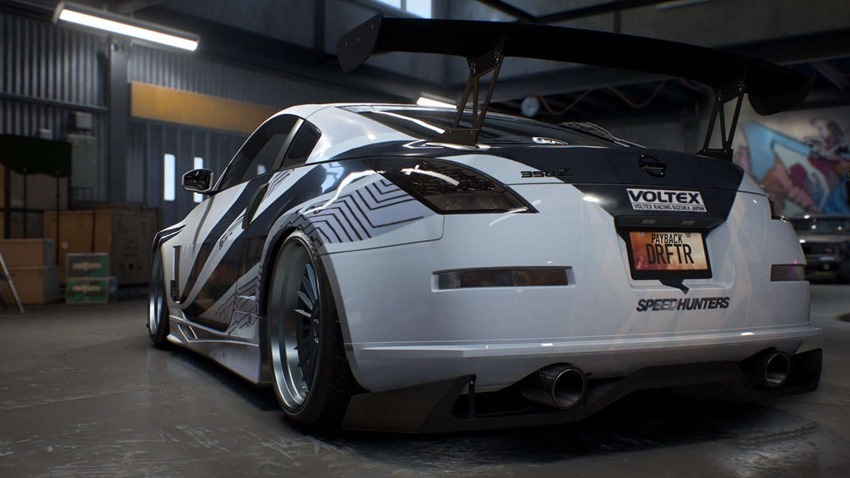 Payback rolls between crewmembers Mack, Tyler and Jess, each with their own specialities in the field of boosting vehicles. These skills are put to the test against cartels and police alike, although the exact reasoning for this wasn't the real focus of the short demo EA had on offer at their EA Play event. Showcasing some of the more high-octane elements of this sequel was more important, and exactly what Payback needed to really hook my attention.
A Highway Heist plays stage to one of the many set-piece stages Payback will offer in its large open-world driven tale. In it, two of our protagonist furiously raced to catch up with an out of control semi-truck, transporting a vehicle of great importance to the cartel. The sandy mountains and steep hills of the outback like area contrasted beautifully with the astonishing explosion of the racing action, as events derail from a simple chase to enemy despatches and real life or death avoidance.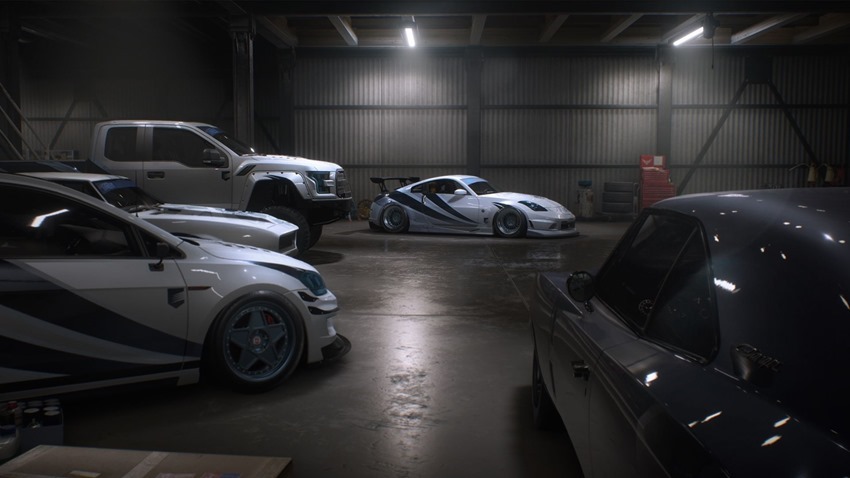 In this regard, Payback clearly borrows quite a bit from modern racers. The Crew's health bars above each enemy vehicle are lifted straight into Payback, with players needing to ram foes into hazards and on-coming traffic alike to get them out of the way. Vehicles physical attributes determine just how bothersome they will ultimately be too; creating a neat if not familiar dynamic of focusing certain foes with the potential to do far more damage to your pursuit ambitions than others.
Payback's actual feel, on the other hand, lends too from Burnout in various ways. Although its massive library of licensed vehicles latches onto some semblance of their real-world inspirations, the arcade-style racing has been slightly tuned to give turns and shunts far more weight to them. You'll wrestle with the steering as you whip around a sharp bend, using the tail on your car to smash a foe head-on into the side barrier. It immediately feels good and inviting, but with the right amount of depth that makes a deft touch on the throttle and brakes still the difference between success and failure.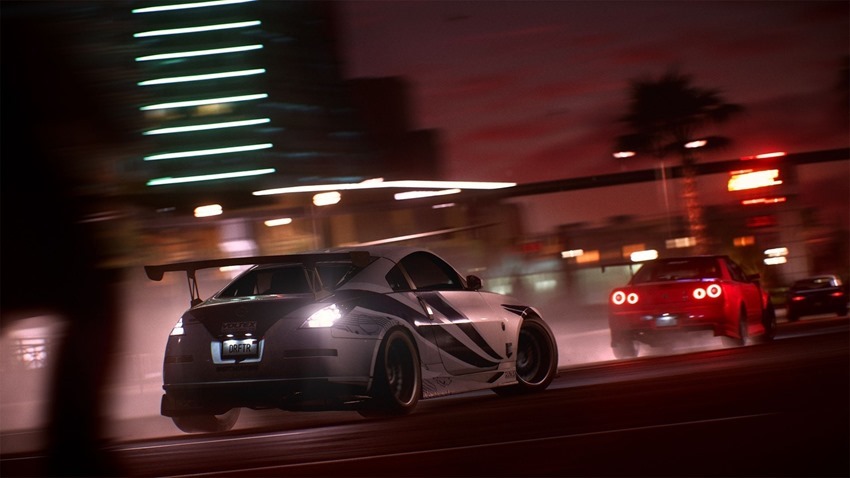 And failure too can come in less obvious ways too. With the Hollywood lens comes more thrills to engage with, some of which were keenly showcased during the same heist mission. After failing to lose the protagonists, a failure in the cargo latches results in explosive barrels hurtling onto the tarmac, prompting some dextrous driving from the player. Not only is traffic exploding in front of you, the narrow path suddenly becomes akin to a mind field – with the player being forced to dodge and weave while keeping pace with the out of control target. It's certainly not indicative of some of the more standard racing, drag, drifting, and several other standard events, but it highlights the type of feel Ghost Games is really driving for with this sequel.
[We incorrectly used a retouched image by digital artist Mikhail Sharov in this article. We apologise for, and regret this error. You can see his work here. 
https://www.artstation.com/artwork/Ownze
]
But with a change of lenses comes some similarity too. Payback doesn't lose the customisation from the previous games, with the sequel even doubling down to make the entire process easier. The UI is far more intuitive to navigate, making customisations fast and seamless between any of the five racing principles. Scrap cars were also shown for the first time. These sorts of treasures will be an additional treasure hunting activity foe you to undertake in the open-world, giving you a blank slate on which to create a truly spectacular classic. Ghost Games were coy on exactly how players will find these, but you can expect them to give you some sort of a challenge.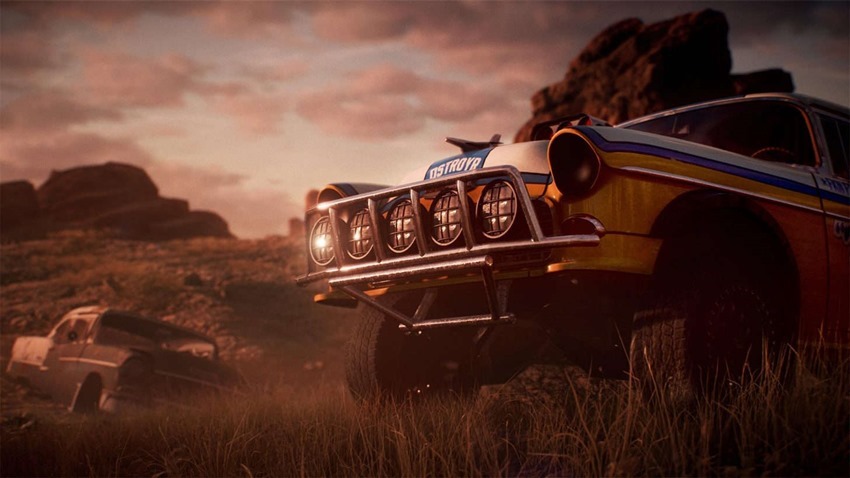 Need for Speed Payback certainly hides a keenly improved racer from Ghost Games behind some otherwise lacklustre trailer showings. It's the first real big surprise of the E3 week, capitalising on modern driving systems and the evolution of vehicular combat in a way that fits right at home with the series' signature style of driving and aesthetic. It's a game I want to dig a lot deeper into, which is exactly what a brief demo like this should be driving home at every corner.
Need more E3 in your life?
Check out our E3 2017 portal powered by Megarom Games and PlayStation
Last Updated: August 10, 2017