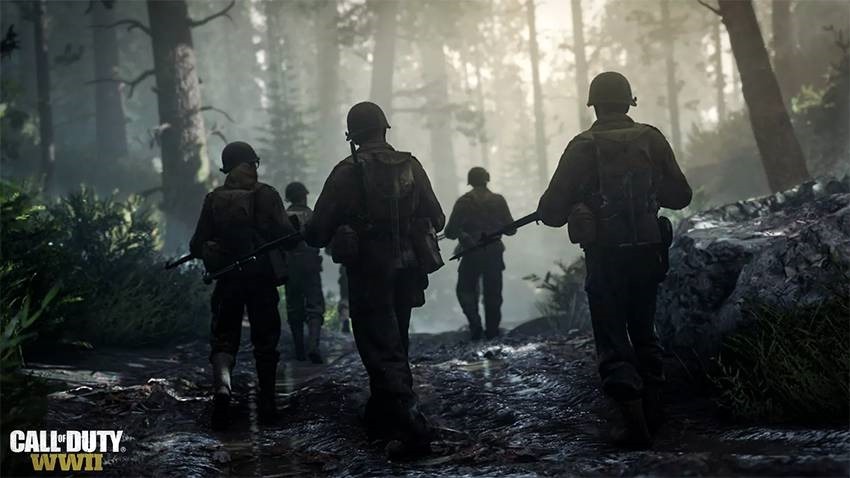 Call of Duty will always have its haters. Whenever a new Call of Duty is announced, people seem to crawl out of the woodwork to bemoan the annual shooter franchise. That negative sentiment went into overdrive with last year's Call of Duty: Infinite Warfare. Its reveal trailer went on to become the second most disliked video in YouTube's history, amassing 3,533,426 dislikes, and just 574,052 likes – mirroring my K/D ratio.
That's unfortunate because it ended up actually being a good game, with the series freshest single player campaign in years. Still, that negative sentiment stuck, and Infinite Warfare ended up as the worst performing Call of Duty game at retail in years.
With the reveal of Call of Duty: WWI, much of that sentiment negative sentiment seems to be dissolving. It seems that Activision's decision to take the series "back to its roots" has been a good one. People are more upbeat about this year's Call of Duty.
"When Activision greenlit this game more than 2.5 years ago, the team knew it was time to return the franchise to its roots," Activision Blizzard COO Thomas Tippl told investors (via GI.Biz)

"Activision revealed the game at a global live stream from London last week, which became the most watched live stream in Call of Duty history, and the reveal trailer has gone on to become the most liked trailer in Call of Duty history. It became the fastest video to reach 10 million views in Call of Duty history, which it did in one day. Additionally, though it's still very early, pre-orders are off to a very strong start."
The reveal trailer was very well received.
"The reveal trailer has become the most liked video in Call of Duty history, and also now has the most organic views of any Call of Duty reveal trailer we've ever made. We also set a new high watermark with the views of the live stream. That's both for Call of Duty and for Activision overall.

And the livestream also was extremely positively received, with a 95% like to dislike ratio. And then probably equally important as the positive indicators is that the negative social media sentiment, which was an issue last year, has virtually evaporated at about 0.2% at reveal."
The single player looks to be an engaging experience, devoid of the sort of magical healing the series has had for years Instead, you'll need to rely on your squad to replenish both health and ammunition.
What'll sell the game though is its multiplayer – which we'll get to see next month at E3.
Last Updated: May 8, 2017