Fortnite may have given birth to a thousand memes that have entered the mainstream (Like your gran doing that floss dance), but if there's one thing I'm thankful for it's that Epic Games decided to merchandise the heck out of their property and give NERF the chance to remake the signature weapons of that game in 1:1 plastic scale.
You've already seen me get giddy over one of those weapons: The Fortnite AR-L blaster. That's a tool for LARPING marksmen, a weapon designed to emphasise accurate medium-range sniping with its semi-automatic firing mode that uses a small engine to drive foam darts forward at a heckin' great speed. What if you wanted something that was a fire and forget option though? Something that didn't utilise batteries but the bountiful supply of air around you at any given moment?
You'd probably want NERF's Fortnite RL then. Based on the RPG from the game, this particular toy is easy enough to use: You take one of the two supplied rockets, fix it to the nozzle, pump and push back on the rear chamber to unleash the rocket. It's worth noting that since the RL uses a bigger foam dart, one that's roughly the size of the English Channel, it does have a fair bit of extra velocity that makes it a tad bit more lethal when it lands.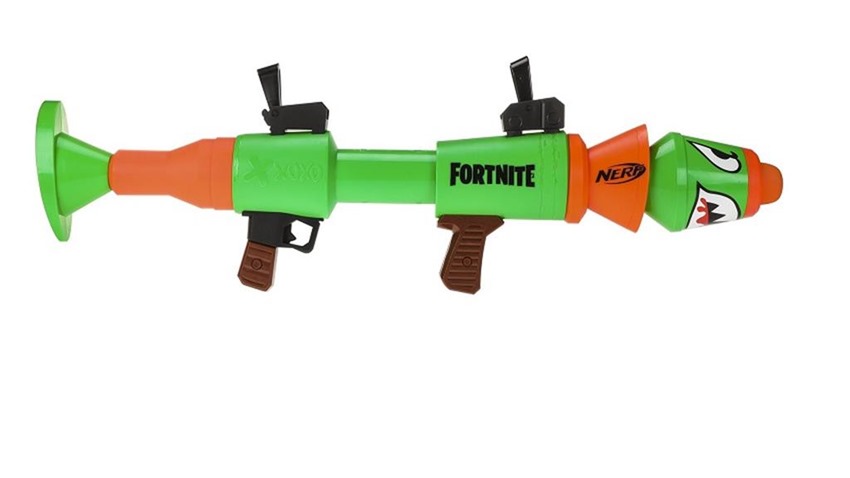 It won't bludgeon you, but let's just say that you will feel a sting if you get hit with it from around two meters. Sorry mom.
Beyond that, the RL looks superb. It's bright, has a watermelon aesthetic and the little touches are delightful. The shark motif on the front is made up of stickers, while you can find various battle damage chips and scrapes moulded into the RL, just begging for some extra artistic flair to be added with some craft paint. The handles also resemble a walnut finish in their plastic grip, although the RL does favour a smaller hand based on the indexing of this prop. I should know, since it nestled inside my tiny hands very easily.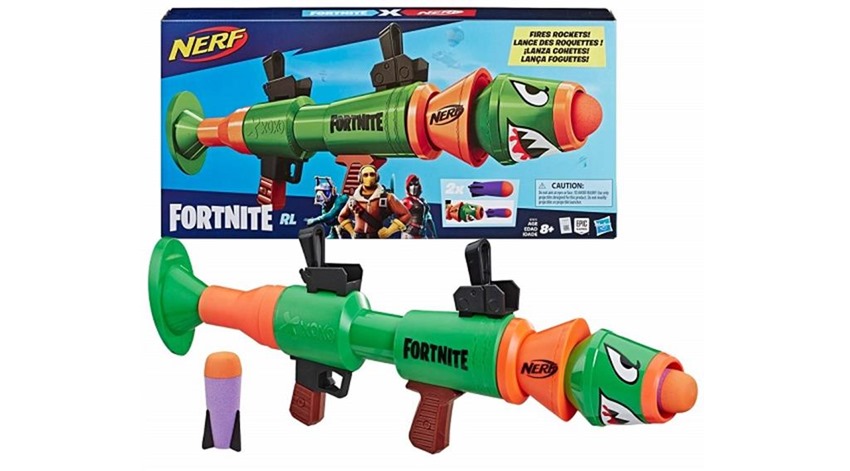 It may be firing foam rockets, but the NERF RL is still an authentic and beastly addition to the Fortnite arsenal.
Last Updated: November 14, 2019