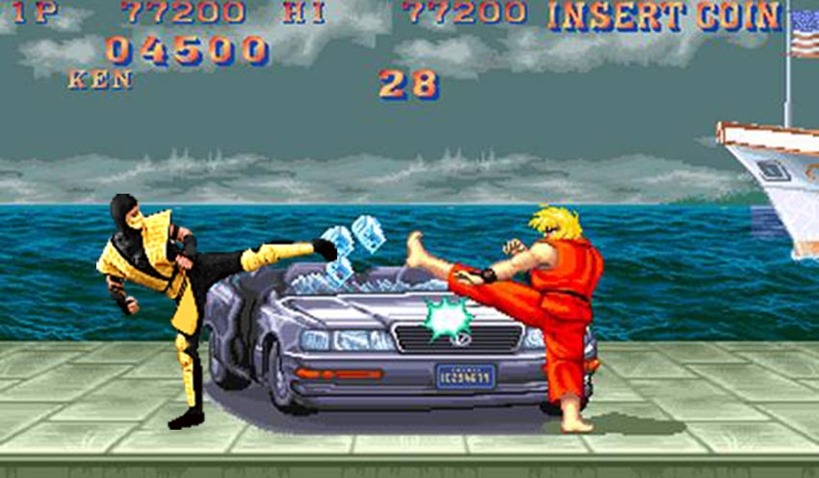 Who doesn't love a good rivalry? Sasuke vs Naruto, your football team versus their football team or people who don't approve of pineapple on pizza versus the gastronomically challenged lot who do love ruining Italy's finest contribution since the invention of the orgy. But in video games? I've always loved a good and hearty debate regarding the two biggest heavyweights in the fighting game genre: Mortal Kombat and Street Fighter.
Two distinct yet similar games which have been gobbling up coins in arcades for decades now. Which is the best? That all comes down to personal taste really, but in an ideal world where the debate could be settled with some actual violence. In video game form of to be specific. A video game crossover to be double-specific. Speaking to IGN, Mortal Kombat co-creator and NetherRealm Studios boss Ed Boon seemed willing to "entertain" the idea:
There's part of me that's like, 'That would be such a cool dream,' and then there's another part of me that goes, 'There's no way would that satisfy everybody.' There's different pacing, there's different fundamentals with both of them. One of the licenses… is going to have to sacrifice something.
And he's not joking. There's a certain sense of fluidity to fighting games, a flow of action unique to every single entry into the genre. Finding that balance between timing, action and zone control would be a monumental task to accomplish. Something that even Capcom struggled with in Street Fighter X Tekken. NetherRealm may have already reached that point with their Injustice games however, which play very much like a combination of the mechanics between both Street Fighter and Mortal Kombat.
But the biggest challenge of all? Balancing NetherRealm's bloodlust for visuals with Capcom's more colourful palette of action. Still it'd be totally worth it just to see if a Hadouken can match up against a pair of hellfire chains.
Last Updated: February 22, 2017