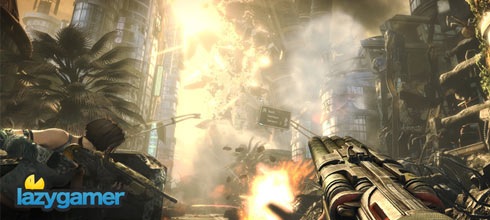 Bulletstorm was one of my top titles of E3 2010 and while I am not utterly convinced yet it is one that I feel we should be keeping an eye on in February 2011.
They released a brand new trailer today that shows us a little more gameplay and apparently somewhere in here you get to see a dinosaur?
The trailer is short, chock full of action and has as awesome sound track but in reality it doesn't show us that much more than we have already seen.
Roll on 2011, I need some more hands on with this game.
Last Updated: November 16, 2010