The latest update for Counter-Strike: Global Offensive has shocked the competitive scene as Valve have done a complete overhaul of Sound. Some would argue that sound plays possibly the biggest role in CS:GO when it comes to information, which most professionals have down to a tee. Even a single step could provide vital information on any map, and now this is all going to change.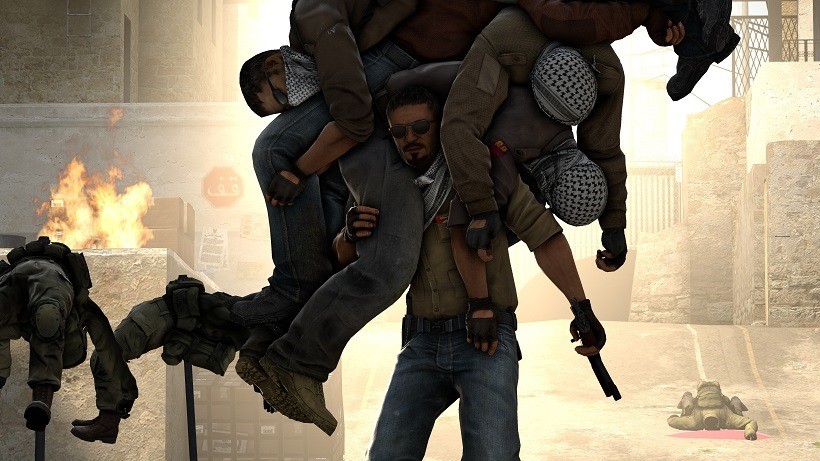 The decision for the sound overhaul is no surprise as Valve's Counter-Strike development team have been slowly re-forging everything we know about CS:GO. Several weeks back you may remember the animation changes, which included a hitbox change, which left many gamers readjusting to the game. This sound overhaul is something similar, if not more severe. When it comes to readjusting and it will be an adverse effect on the competitive scene, but we're unsure as to how large. Professionals are rather quick to adapt to changes, but the reception from the masses will be what Valve will have to deal with.
It takes a less competitive mind months, several in fact, to get used to sound cues, and this will be a strange adjustment for many.
Here is the complete changelog for Patch 1.35.1.0:
[SOUND]
Increased fidelity and weight of jump land sound.
Landing sounds now play an additional sound depending on the surface.
3rd person footsteps are now slightly louder in relation to weapon sounds for increased positional clarity (Further volume compression may be possible by enabling "sound normalization," "volume equalization," or a similar setting in your audio playback device properties).
New surface footstep sounds to reduce repetition and phasing as well as increasing listenability and positional clarity.

Concrete
Wood
Rubber
Snow
Glass
Grass
Mud
Dirt
Solid Metal
Metal Grate
Metal Chainlink

Fixed a bug where give_ammo sound was playing for every shotgun shell insertion animation.
Minor volume mix adjustments

(Note: For players using virtual surround sound, please be sure to set the audio settings in CSGO to 5.1 speakers.)
[MISC]
AWP now always un-zooms during reload animation.
Misc player animation CPU performance optimizations.
Overview icons can now be scaled with the convar mapoverview_icon_scale.
[STEAM CONTROLLER]
Game now requires Steam Client to be updated as of Oct 14 2015 or later.
Added native support for the Steam Controller
[DEDICATED SERVERS]
From what we can tell the game got a whole lot louder, and less sneaky-peaky-like. The jump cues are especially large as that is vital information for many spots in CS:GO. I don't doubt for a second pro players will find some way to use these new changes to their advantage, but we can collectively agree it's going to be an exciting few weeks for competitive CS:GO.
Last Updated: November 11, 2015