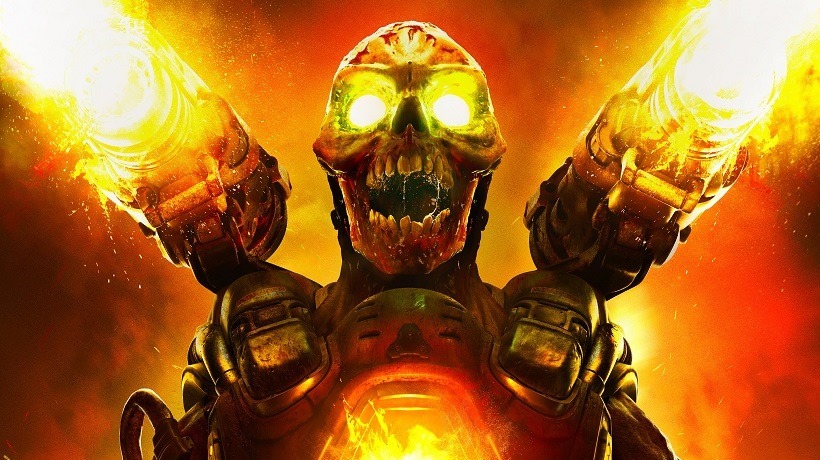 Just earlier today I was ragging on the truly terrible boxart for the new DOOM, but I remain as excited for it as I was back at E3 last year. DOOM is really tapping into the essence of the demon slaying first-person madness, with the same over the top weaponry, enemies and locales that the original boasted so many years ago. And it's coming out really, really soon.
DOOM is set to launch on Xbox One, PS4 and PC as early as May 13th, with the date being ousted in a brand new campaign trailer for the game. Don't expect much exposition or narrative despite the name. This is DOOM, so you're getting lots of guns, lots of guts, and a whole lot of action instead. Not complaining.
There's a whole lot of new executions (that goes for the player too) and a really nicely stitched together spot of single-player footage that wraps around some of the different areas you'll likely visit as the nameless Marine. There's also some good looks at classic DOOM enemies – including what they look like on the inside. But the best part is the pace of it all. DOOM is meant to be a fast shooter, and nothing says that more than a breakneck speed trailer such as this.
Suffice to say, we're all pretty excited for it.
Last Updated: February 4, 2016