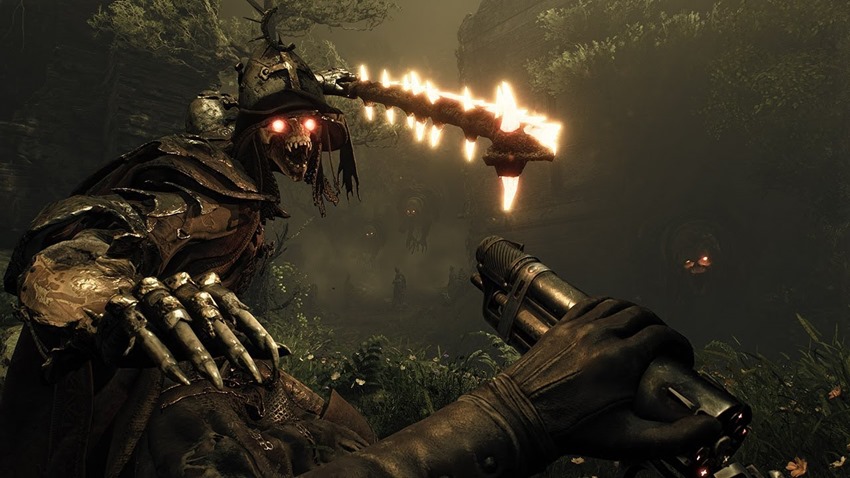 Around two years ago at an older Game Awards show, the Polish team of The Astronauts showed off their next game. Called Witchfire, it looked like a funky mix of action that made no bones about it wanting to be the Dark Souls of shooters. Which is weird because that game already exists and is called Remnant: From the Ashes.
The Astronauts have been toiling away since then, slapping together snippets of footage here and there whenever the chance presents itself as Witchfire began finding its feet and started moving away from being hailed as a spiritual successor to the cult classic Painkiller. So how does it look on the cusp of a new decade? Like this!
I can't be the only person getting heavy Borderlands and Destiny vibes from this, right? When compared to previous gameplay footage, Witchfire has dialled up the vibrancy of its palette to be brighter, whereas the industry standard of enemies bleeding pure maths from their gaping head wounds is now also part of the overall package.
It's a big change in presentation, but The Astronauts are still keen on emphasising the Dark Souls inspired nature of this game. "Our current plan for Witchfire is to have a game of similar philosophy of Skill, Smarts and Power, with occasional Skill Checks where you have to prove your worth. We doubt you'd be able to finish the game by just being clever and over-leveling," Astronaut's Adrian Chmielarz said in a blog post earlier this year.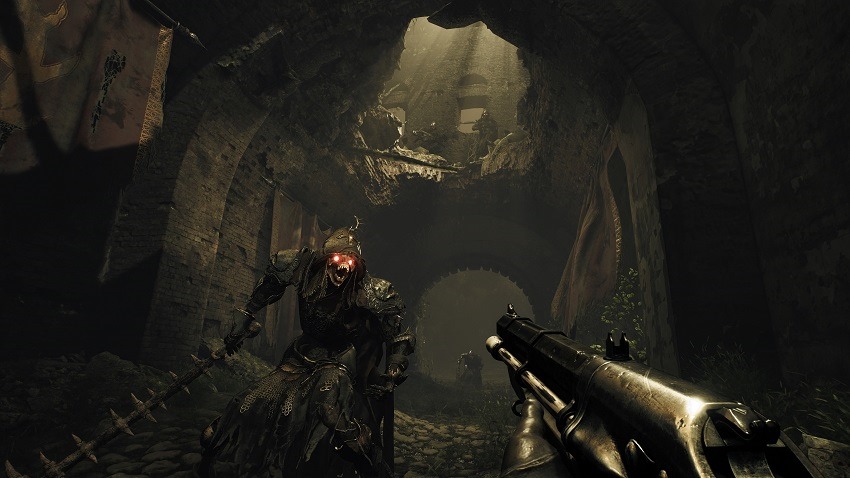 However, Three Paths to Victory as such is not a unique solution. For one, 2004's The Chronicles of Riddick: Escape from Butcher Bay was a game in which you could freely alternate between Skill and Smarts. What is unique about Sousbornes – maybe not exclusive, but it's still a rare solution – is, despite the fact that these games have multiple layers of leveling up, health and damage scaling, etc., that you can still finish them unleveled, with the starting gear and abilities.

On the other side of the spectrum we have games like Destiny, that basically render enemies immune – literally, with big Immune! letters – if you're a certain number of levels below them. I'm not a fan of this patronizing solution. As explained in one of my previous posts, it is the Soulsbornes philosophy that is close to our hearts and is the core of our combat system.

But can this "no leveling-up, no damage run" be truly implemented in a shooter? I think so, yes.
Overall, there's some proper quality work on display here which could turn Witchfire into a sleeper hit when it eventually arrives. Destiny meets Dark Souls? That's a hell of a combination in any book.
Last Updated: December 6, 2019