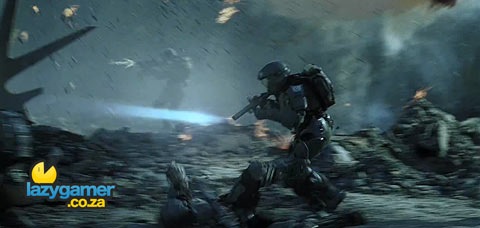 With Halo ODST just around the corner many fans worldwide are sitting in anticipation for the release of their next digital drug.
This live action short is so well produced that you will think that you are watching a trailer for a big budget Halo movie. It has been executed so incredibly well that the one and half minutes of film almost completely outdo all other videogame movies ever made, seriously… they really need to make this movie.
Even if you are not a fan of Halo, check this short video out, you will not be sorry. Video after the jump.
Last Updated: September 7, 2009