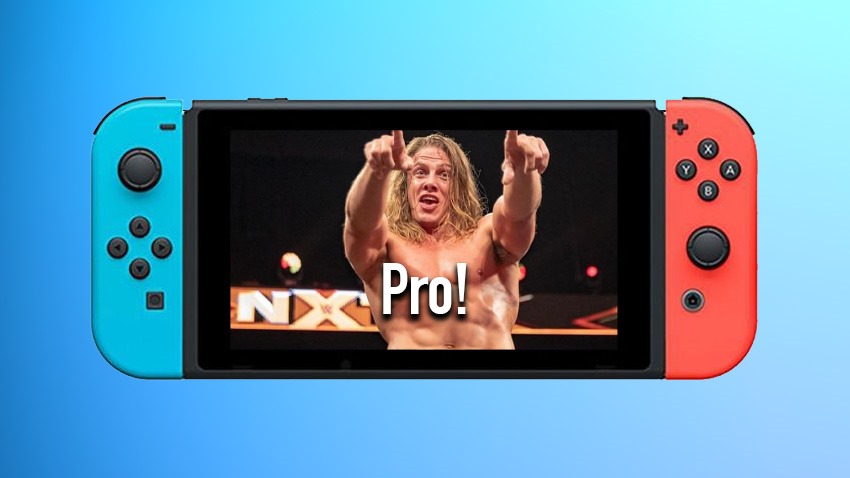 Another day, another rumour of Nintendo stepping up its game with a brand new Switch console! Yesterday marked four years since the Nintendo Switch launched, and in that time the console has established itself as one of the all-time greats from the Big N. On track to surpass the lifetime sales of the Nintendo Wii, you currently have a choice of two Switch flavours: Its regular big beefy boy model or a more compact offering in the Switch Lite that is a pure handheld model with no TV options.
Bloomberg had previously reported before that Nintendo was gearing up to introduce a new model to the market, and the outlet has dropped fresh details on the long-rumoured Switch Pro. As expected, it'll feature an OLED screen made by Samsung that's slightly bigger than current versions, measuring in at seven inches across.
Nintendo "has looked into including more computing power and 4K high-definition graphics" according to the report, and while the console will output graphics at 720p in handheld mode you can expect a 4K resolution when it's docked and connected to your TV. Production on the new screens will allegedly begin in June, with the "displays slated for shipment to assemblers around July."
Nintendo has so far denied that it's releasing a new Switch or making any new announcements, but it has done so using the usual corporate double-speak so something has to be happening or I'll eat the leftover goulash in my greasy tinfoil hat. If everything goes according to plan, the Switch Pro will be ready just in time for the holidays. And presumably just in time for scalpers to ruin all the excitement when they pounce on preorders. Mama Mia, here we go again!
Last Updated: March 4, 2021