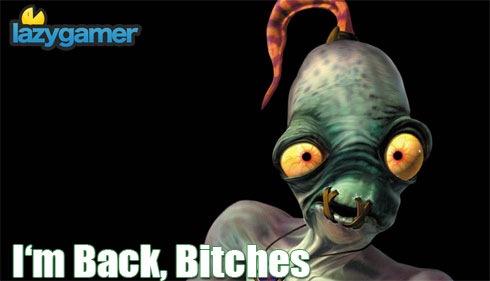 Recently a twitter account under the name of Oddworld's favourite protagonist, Abe, tweeting all sorts of cryptic nonsense. While unverified, this lead many to believe that new Oddworld games might be in the works.
Well, it's no longer up for conjecture. Just Add Water, the developer of PSN's Gravity Crash, has confirmed that it's working on not just one, but multiple Oddworld games.
Follow me after the jump for more.
Even better news is that series creators, Lorne Lanning  and Sherry McKenna are on board, so the new games should hopefully retain that classic Oddworld feel.Few other details were provided studio other than that the games would be "starring all of your favourite Oddworld characters," and that more details will come "over the coming weeks and months." no platforms or release dates were mentioned.
The last Oddworld game was Stranger's Wrath – released exclusively for Microsoft's original Xbox in 2005. It's been too long.
Rad more, over at Just Add Water
Last Updated: July 16, 2010