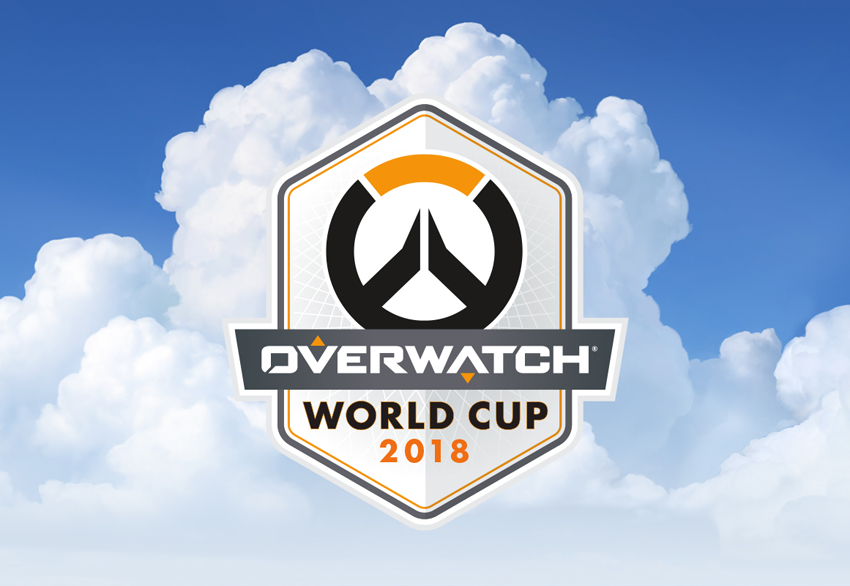 Despite not having played it much over the last few months (stupid Destiny 2 addiction!), I still love Overwatch. As much I love playing it though, I don't enjoy watching it quite as much on the professional level, specifically in the Overwatch World Cup. This has nothing to do with the level of action on display or the slick presentation, but rather that seeing it all can become a bit of a nightmare.
Developer Blizzard has done a great job with distinct team colours and helpful overlays to make things much easier, but Overwatch is a frantic, fast-paced shooter and following everything happening all the time becomes a tough job even for the commentary team. They can only point their in-game cameras at one player/location at a time, and sometimes you, as the spectactor, would rather follow somebody else or see things from a different angle. Well, now you'll be able to.
Revealed in a Developer Update video last night, the popular competitive shooter will be getting a new game Overwatch World Cup Viewer mode. As director Jeff Kaplan explained, this mode will first debut in beta test form on PC only via the Battle.net client prior to the upcoming Blizzcon. The Viewer mode will allow you all the tools that the commentary team normally has by letting you spectate Overwatch World Cup games in a spectator mode in first-person, third-person, free-camera mode or even the top-down infographic-like map view in real-time.
Unrestrained live-watching isn't the only feature of the Viewer though. The mode will also allow spectators to watch interactive replays of any of the semi-final and final Overwatch World Cup matches scheduled to happen at Blizzcon with the same level of freedom as the real-time gameplay. So saw something amazing happen in the corner of your frame as the action was going on? Well, just go back but this time move the camera to exactly where everything went down and see it happen again, and you can even do it slow-mo or sped up. This type of client-side replay interactivity is certainly nothing new in the industry, but it's a feature that Overwatch fans have been asking for for ages and which the dev team has always said they want to make happen.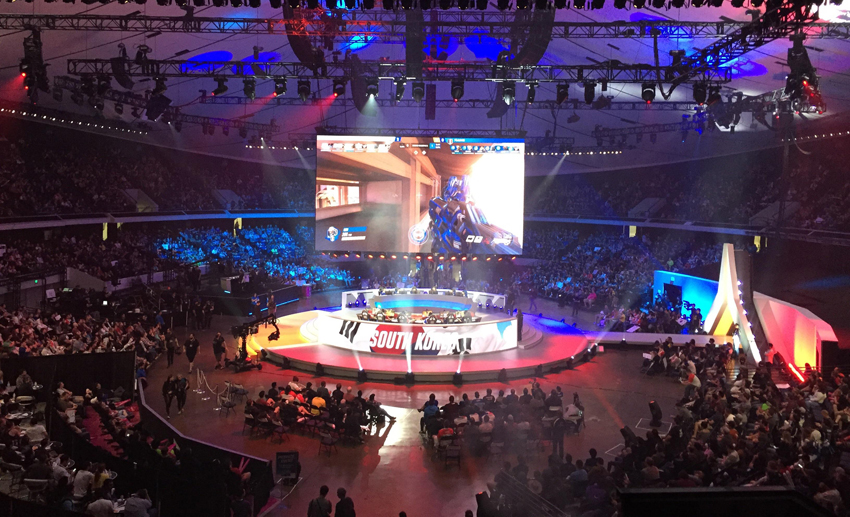 As Kaplan explains, the Viewer PC beta test is being used to help develop the tech that eventually will allow this mode to be rolled out to all platforms, but not just for the pro matches but for your own games. I lost many hours of my life editing cool replay videos from Halo 2 back in the day, so being able to do the same in Overwatch will be awesome.
There were a couple of other announcements in the video, as Kaplan revealed that there will be no new map unveiled at Blizzcon this year. Blizzard has done map reveals several times in the past, but Kaplan states that they found that with so much happening at Blizzcon, past map announcements got a little "lost in the shuffle". There are more big announcements scheduled for Blizzcon this year, so while they "are definitely working on new map content", they rather want to keep it for something special. Finally, Kaplan quickly also detailed that there are buff changes coming to heroes Roadhog, Reaper, Symmetra and Mercy, which you can hear about very briefly in the video above, but detailed patch notes will be out soon.
Last Updated: October 24, 2018