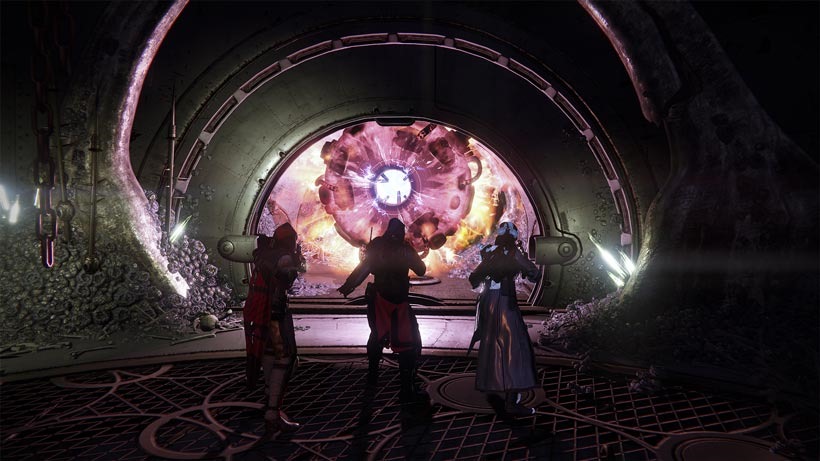 When Bungie's second expansion for Destiny arrived, it changed the game in a manner that the first expansion didn't. The House of Wolves evolved the sandbox, adding dangerous new raiding parties and those ever-elusive ether chests to hunt down once you'd done some damage. It also added in an arena mode, dubbed the Prison of Elders.
It was the combat of Destiny, condensed and repackaged in a tight scramble to survive entire hordes of enemies from across the cosmos s players worked together all for the sake of some sweet, sweet loot. Since The Taken King arrived however, the Prison of Elders fell out of favour and replaced with the quicker thrill of the Court of Oryx.
But Bungie is bringing the infamous Reef jail back, with a bigger emphasis on teamwork this week. "The challenge of Prison of Elders is a whole new mode. It's going to be an opportunity for players to increase their power and reach maximum light and also it's a scored event now," Bungie community manager David "Deej" Dague explained to us.
So the team will play together now. Your fireteam will be scored as a group, but at the same time in the interest of healthy competition, at the end of each round we do give each individual player a sense of how they rank on that team. So the team that scores well together and wins well together will profit together, and they will earn loot together.

And this is something that we're doing to make that activity a little more interesting, a little bit more competitive and to give players the sense of how they are evolving as players of the game as they reach new heights and high scores.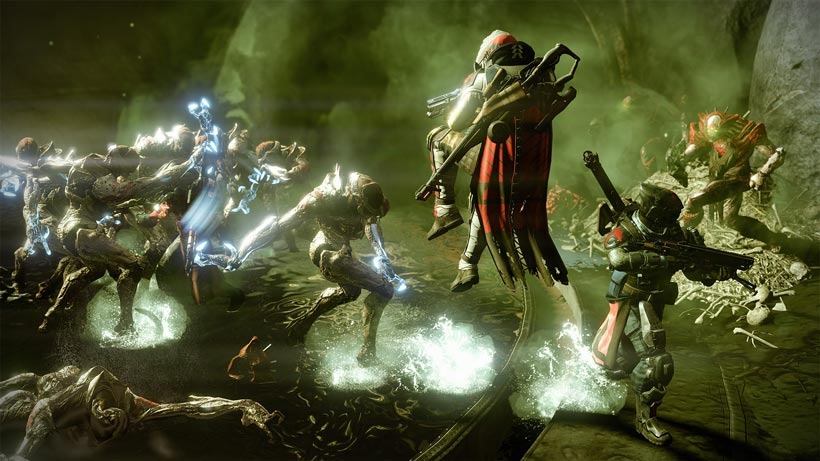 One part of Destiny that you won't see too much tweaking within? The infamous King's Fall Raid, the hardest activity available to Guardians who feel like engaging in an hour of challenging pain as they attempt to slay Oryx for good. "The King's Fall raid has been raised in terms of light and difficulty. You're going to get more powerful rewards, you're going to see some more powerful enemies in there," Dague said.
But the activity will play as you remember it. Raids are the most complicated things that Bungie has ever created. To go back in and change how raids work, would be an enormous amount of work. We've raised the light levels in the raids, so that they are on par with the other activities in the April update. But the player mechanics and the encounters that you remember are going to be as they were.
The April update for Destiny is live right now. On PlayStation 4 and Xbox One, it's just over a 1.7gb download. It also gives you the chance to get a swell Taken sword.
Last Updated: April 13, 2016