After two years, the Tower and the Reef of Destiny are becoming a bit stale. After all, there's only so many times you can hear Pet Revenge Petra Venj talk about the thrill of the hunt, while wondering just why the Cryptarch at the Reef hates that damn robot next to him so much. Rise of Iron changes all that (and more!) with a brand new social space that goes by the name of Felwinter Peak.
Game Informer got the scoop for their cover feature this month. Here's a rundown of the information revealed so far.
Felwinter Peak
Rise of Iron introduces a new hub to do business in, but you're going to have to fight for it. Felwinter Peak has been overtaken by Devil Splicers, and they'll need to be cleaned out of the hub before you can gain access to it. Much like the Tower, Felwinter Peak will have a closed-off section for upcoming events. "There are lots of secrets," Rise of Iron creative lead Christopher Barrett said to Game Informer.
There's this whole portion of Felwinter Peak that is normally locked, except during special events. There may be some secret ways to get back there.
The Plaguelands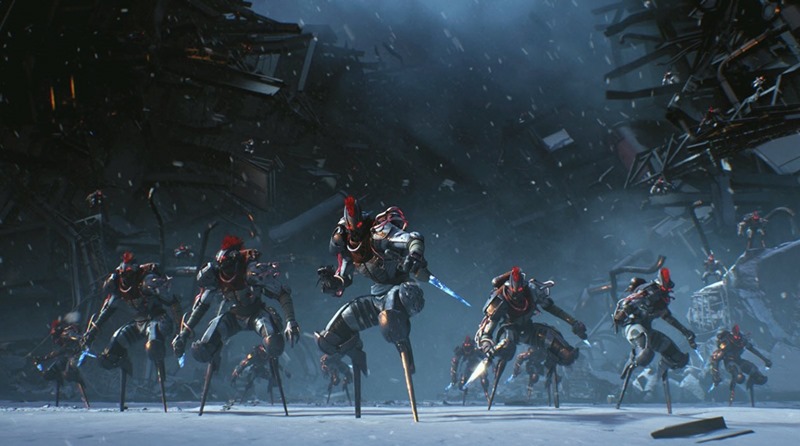 Destiny's latest zone isn't exactly secret. Located on Earth near the Cosmodrome, the Plaguelands are filled with mutated Fallen from the House of Devils, who feature new twists on familiar foes much like the Taken variation did with numerous other Destiny enemies. Devil Splicer Vandals for instance, will go berserk and rush you once their health dips low enough.
The actual mission structure in the Plaguelands consists of five main missions. A handful yes, but the Taken King also only had a scant number of quests. Much like that previous expansion, Rise of Iron will bolster the core campaign with numerous other missions and cinematics that flesh out the lore of the Iron Lords. It's more of that Taken King vibe then. Same same, but different. But same.
Archon's Forge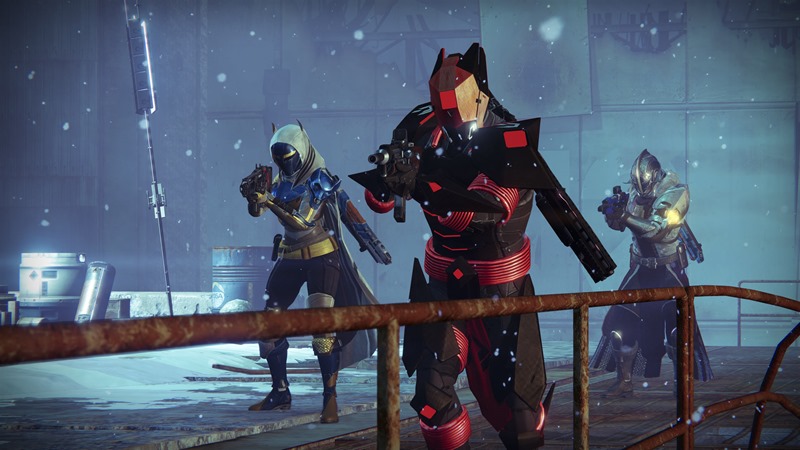 There's a new co-op arena to jam around in, in Archon's Forge. A middle-ground between the shorter rounds of the Court of Oryx and the Prison of Elders, Archon's Forge functions similarly in style to Oryx's infamous arena. Fireteams will be able to team up with random players, with SIVA offerings being used to trigger the forge in Rise of Iron.
Light level increase
Guardians will now be able to raise their light level even further, as was previously speculated. From 335 to 385, Rise of Iron will provide numerous methods to earn the gear necessary to reach that first milestone, with Infusion making a return in year three in case you've grown attached to a particular weapon or piece of armour. The light level can be raised to a further 400 when the hard mode version of the Rise of Iron Raid is released.
New gear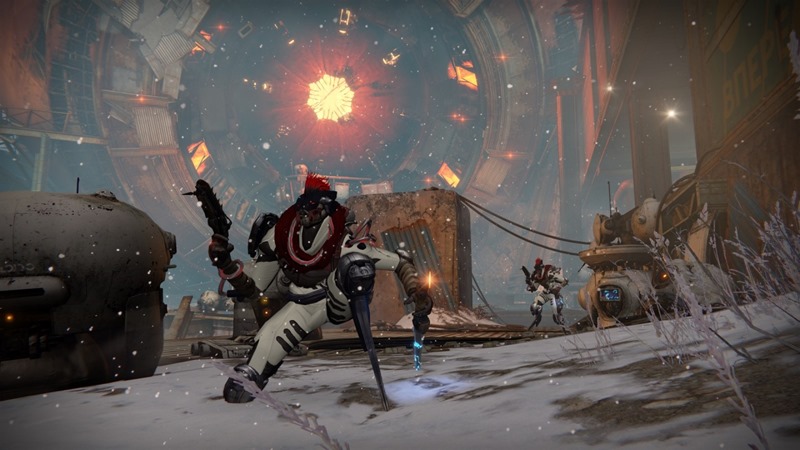 There's going to be a LOT of new gear up for grabs in Rise of Iron. Artifacts will now actually matter, with the Memory of Radegast adding an ability to increase sword defensive skills, as an example. One relic shown off was that of a flaming axe, which recharged its ammo when light attacks were used and dealt double damage when a certain amount of power was stockpiled into it.
With Chroma items also being successful, Bungie is tweaking that idea even more with Ornaments, different gear skins that can be attached to armour and weapon to reshape the look of your favourite items. Neat!
Design philosophy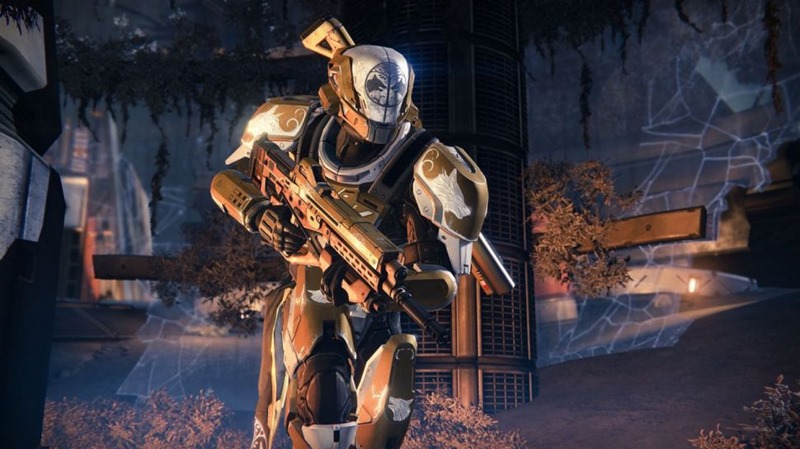 According to live team director Jerry Hook, Rise of Iron is definitely going to add more story to Destiny and beyond. "The thing a lot of players have been asking for is give us more of the story," Hook explained.
Give us more of the background… What the heck is he doing in the Tower once a month? What's he doing with the rest of his time? Where are the Iron Lords? To me, those kinds of questions are fundamental.
That request for more lore also needed to be balanced with more consistent content drops, something that CEO Pete Parsons explained made the team more "nimble and agile":
A hard skill we've learned is how to be more nimble and agile. I'd love to be able to publish what we're doing for Destiny for the next two years. I think internally that's a goal that we have. We were playing catch up so much on just figuring out what we had made and how we were going to support it, and what tweaks we needed to make. We're getting ourselves in a position where we can start doing that.
Rise of Iron drops on September 20 for PlayStation 4 and Xbox One. Preferably while I'm jamming Tenacious D's Rize of the Fenix.
Last Updated: August 4, 2016