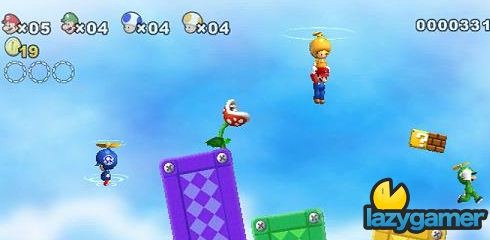 For anyone who was hoping that the Wii's sales would drop this silly season I have some bad news for you. For the rest of you I have some great news.
Nintendo have announced that their cult hit New Super Mario Bros will be released in PAL areas on the 27th of November just in time for the huge Christmas spending spree.
I have asked for confirmation from our local distributors to ensure we are getting it at the same time and will let you know if there is anything amiss with that response.
This title is going to sell incredibly well and will be a catalyst for a whole new generation of Wii owners. The amount of non gamers who have asked me about buying a Wii recently has been quite surprising as I was starting to think that every casual gamer had one by now.
However this new bunch are the people who have never gamed before but are interested in the wholesome family entertainment that the Nintendo brand is doing very well in portraying at the stores.
It would take a very brave person to bet against Nintendo winning this holiday season as well.
Source: LiveWii
Last Updated: September 23, 2009