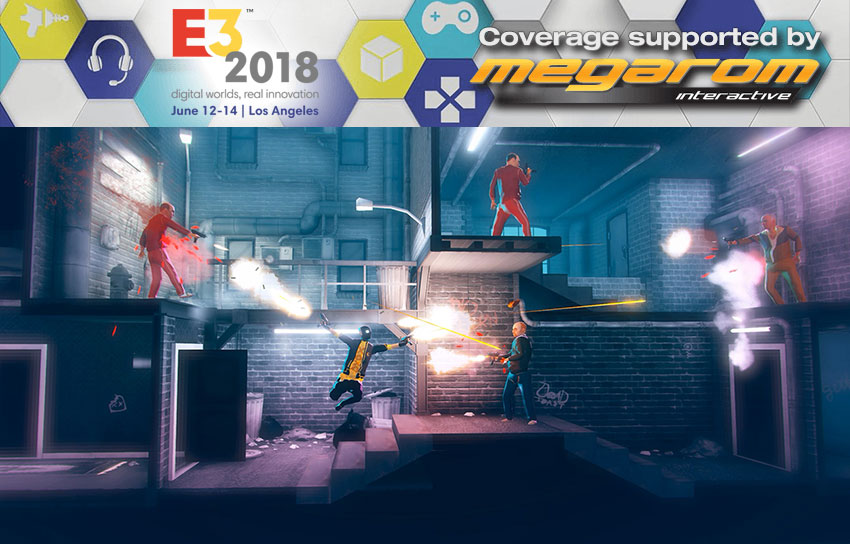 When Deadpool was first unleashed on the non-comic book reading world back in 2016, the R-rated box office smash hit didn't just change the way Hollywood viewed comic book movies, but it also kicked off a pop culture phenomenon. The Merc With the Mouth was everywhere… except in a brand new video game. There had been a 2013 attempt to bring Deadpool to video games but it was a mixed bag affair, nailing the character's wacky fatalistic humour but faltering on the gameplay.
Now we're a few weeks post the release of Deadpool 2, another huge success, and still no Deadpool game. Not to worry though, because it appears that Devolver Digital, the team behind Hotline Miami, has us covered with My Friend Pedro. Technically, the upcoming side-scrolling shoot-em-up has absolutely nothing to do with Marvel's craziest mutant, but I'll be damned if there isn't a huge dose of Deadpool-ness in this new gameplay trailer for the upcoming game.
Officially described as "a violent ballet about friendship, imagination, and one man's struggle to obliterate anyone in his path at the behest of a sentient banana", My Friend Pedro looks absolutely incredible as it employs "the strategic use of split aiming, slow motion, and the stylish window breach create one sensational action sequence after another in an explosive battle through the violent underworld."
My Friend Pedro will be releasing on Windows PC and Nintendo Switch in early 2019.
Last Updated: June 11, 2018