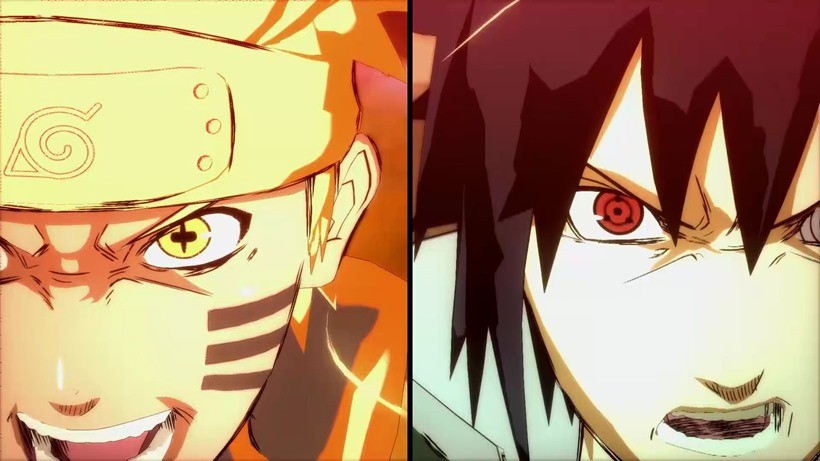 The guys in the office often make fun of me for being the sole person in the room who actually understands just what the hell is going on in a Naruto fighting game, but I don't mind. Look, I'm not ashamed to say that I've got some serious love for the franchise. Naruto is the anime which was my gateway drug to a wider world of Japanese comics and television.
The manga was already nearing the end of the first major arc, right before the time skip would see the older characters engage in a Ninja World War for the fate of the entire planet. A war which took years to unfold in the weekly comics. And honestly, that was a damn good story that was told when I look back at the series.
Naruto as a manga series is essentially finished now. But there's obviously still plenty of room out there, for more games, anime and movies. BELIEVE IT! Anyway, here's the latest trailer for Naruto Shippuden Ultimate Ninja Storm 4:
And a bunch of new screenshots as well, via AGB:
A quick observation here from the new trailer: It's downright gorgeous. But I'm not stating the obvious because of gigantic tailed monsters and chakra spirit monsters. It's the finer details that are genuinely impressing me here. The little bits of debris, the sparks and cinders flying around in the air and the sheer infusion of anime-style facial expressions on each character, that makes the game look so visually stunning.
Right, enough geekery then. Originally scheduled for this year, Naruto Shippuden Ultimate Ninja Storm 4 will be hitting current-gen consoles and PC in February 2016 instead. BELIEVE IT!
Last Updated: November 30, 2015