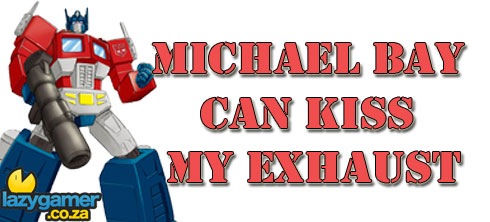 Activision sent out a lovely press release detailing a new Transformers game that'll be making its way to just about every modern device capable of playing games. Transformers: War for Cybertron will mark the first time that Hasbro – owners of the IP – will be working with Activision to try and make a decent game and will be "demonstrating pivotal moments in Transformers history that defined who they are"
The new game will be a 3rd person shooter that features two distinct story lines – One covering the Autobots' quest to save their home planet, and the other the Decepticon plot to be a bunch of evil robot things.
The press release would like us to expect "a sci-fi art style" and "all-new visualisations of the iconic Transformers characters in their original Cybertronian forms". Transformers: War for Cybertron is in development for Xbox 360, PS3, PC, Wii and DS. We can only hope Activision and Hasbro are taking the series back to its prime, and aren't going to be taking any cues from Michael Bay's butchering of the franchise.
Last Updated: December 17, 2009