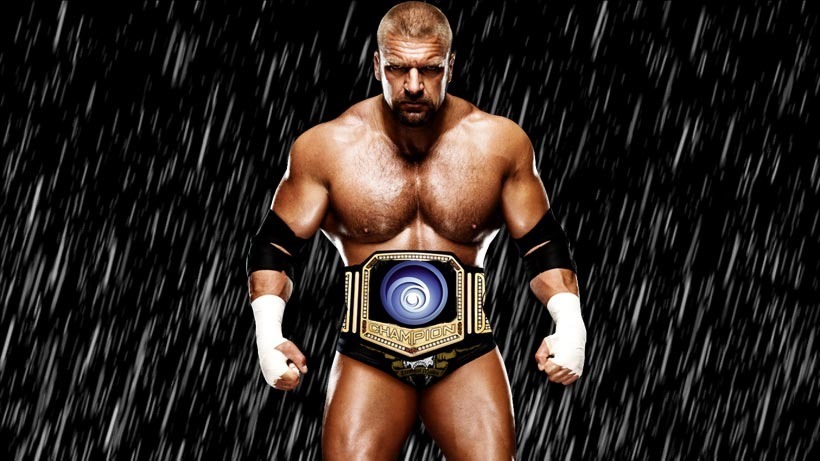 Ubisoft always have something up their sleeve. And for once, it's not going to be a hidden blade in 2016, as they've decided to give Assassin's Creed a much-needed break and possibly even an extended hiatus from annual releases. But they've always got something else up their other sleeve, a new project or two that usually gets revealed at the end of their E3 press conference.
So what's on the cards for this year then? Ubisoft is naturally dodging questions on the new big budget IP that was announced during an earnings briefing earlier this month, although some details did manage to leak out, much like your bottom does in the build-up to a titanic case of the trots. What is known is that this new IP will be heavy on the online play, with a secondary single-player mode.
"It is multiplayer-centric, so clearly, it is following the path of For Honor, Ghost Recon, and Rainbow Six," bisoft chief financial officer Alain Martinez said via GameSpot, to an analyst question on the nature of their new property.
So it is going to be strongly multiplayer-centric, with a strong solo side also.
Ubisoft has described the game as a "high-potential" property that will have a "strong digital live service," although who knows exactly what that even means. I'll bank on digital attack pants options at this stage and a whole mess of other superfluous DLC to go with it. A reveal should be seen soon, as Ubisoft has the unannounced title penciled in for their upcoming fiscal year of 2016-17, which kicks off on April 1 and runs through until March 31 2017.
Ubisoft has a stacked plate for the months ahead. In addition to the previously mentioned For Honor, Ghost Recon: Wildlands and Watch_Dogs 2, there's also another game that I'm looking forward to particularly; South Park: The Fractured But Whole.
Last Updated: February 19, 2016