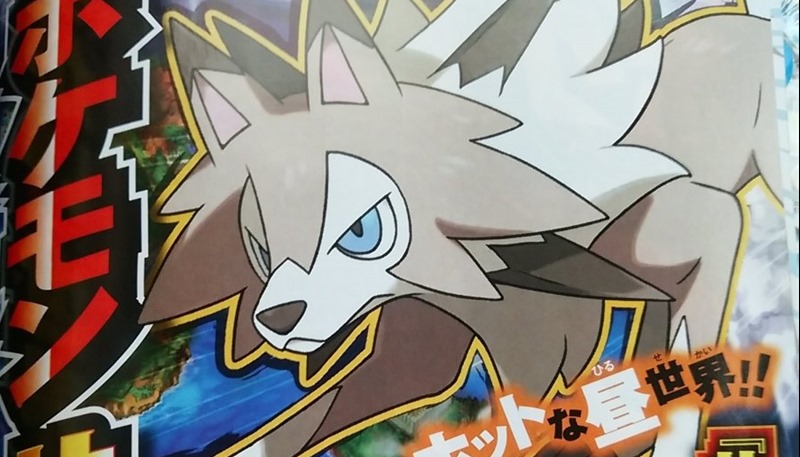 Mega Evolutions were a blast to play with a couple of years ago in Pokémon X and Y, while Pokémon Omega Ruby and Alpha Sapphire provided a more primal instinct (HA) to these temporary evolutions within the confines of that game. But Pokémon Sun and Moon? It seems that we're getting something entirely different for a pair of games that are looking to upset the usual status quo for the pocket monster formula.
Ultra Beasts are the names of these new critters, a category of Pokémon which were introduced last week with a glimpse at UB-01. But that ultimate jellyfish isn't exactly the only one of its kinds. According to CoroCoro magazine via Serebii, you can also expect to get your hands on Ultra Beasts such as UB02 Beauty and UB02 Expansion. Here's a sneak scan of them: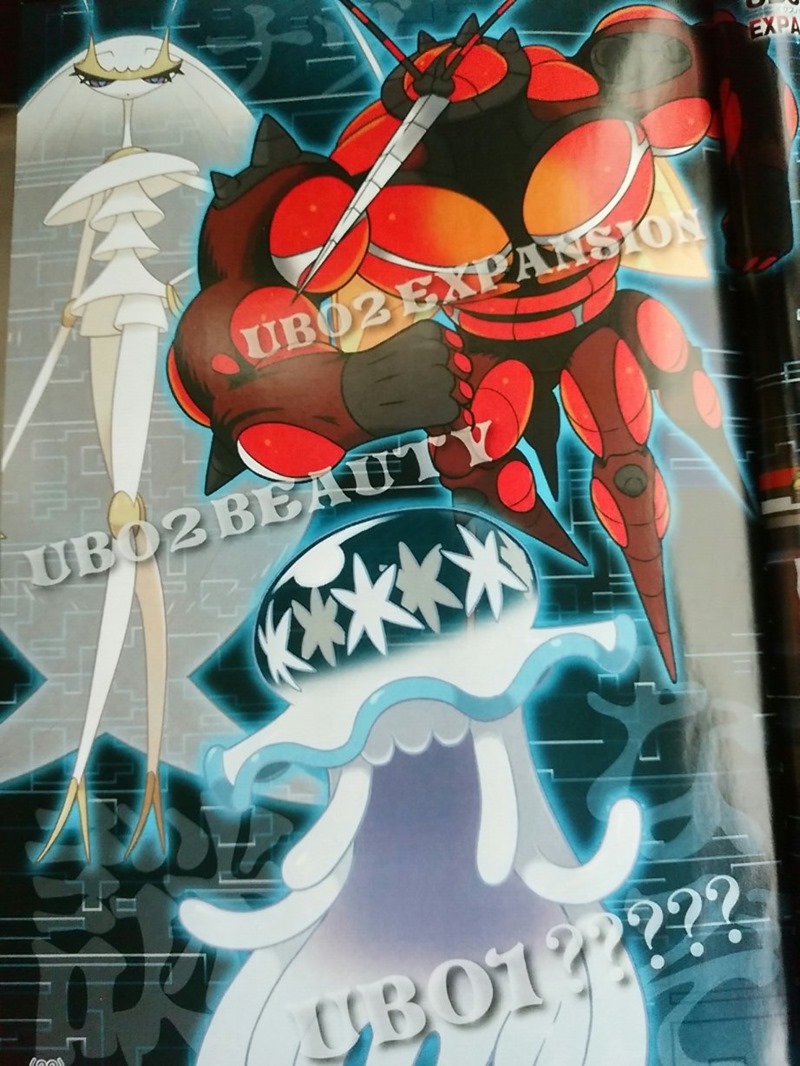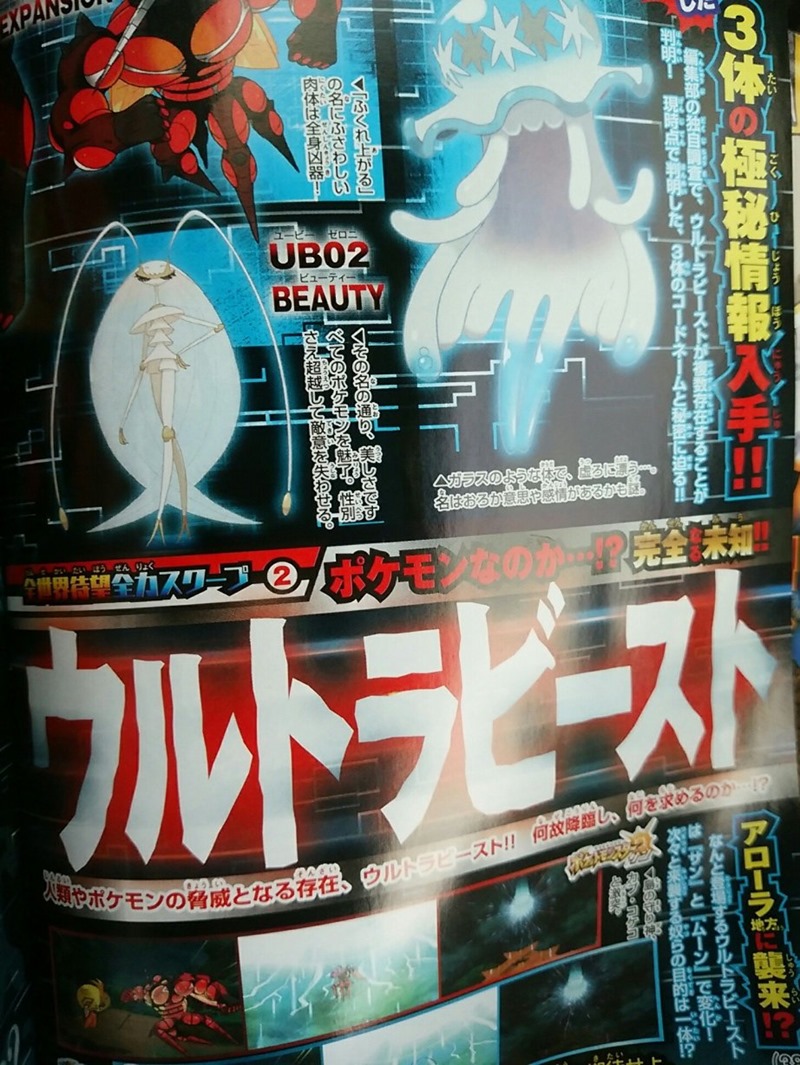 Jeez UBO2 Expansion, do you even lift bra? CoroCoro also said that UB01's true name is a mystery, but one that has meaning with Pokemon Sun and Moon. The existence of UB40 Igotyoobeib, was also not mentioned. And as an added bonus, the evolution for Rockruff was also revealed.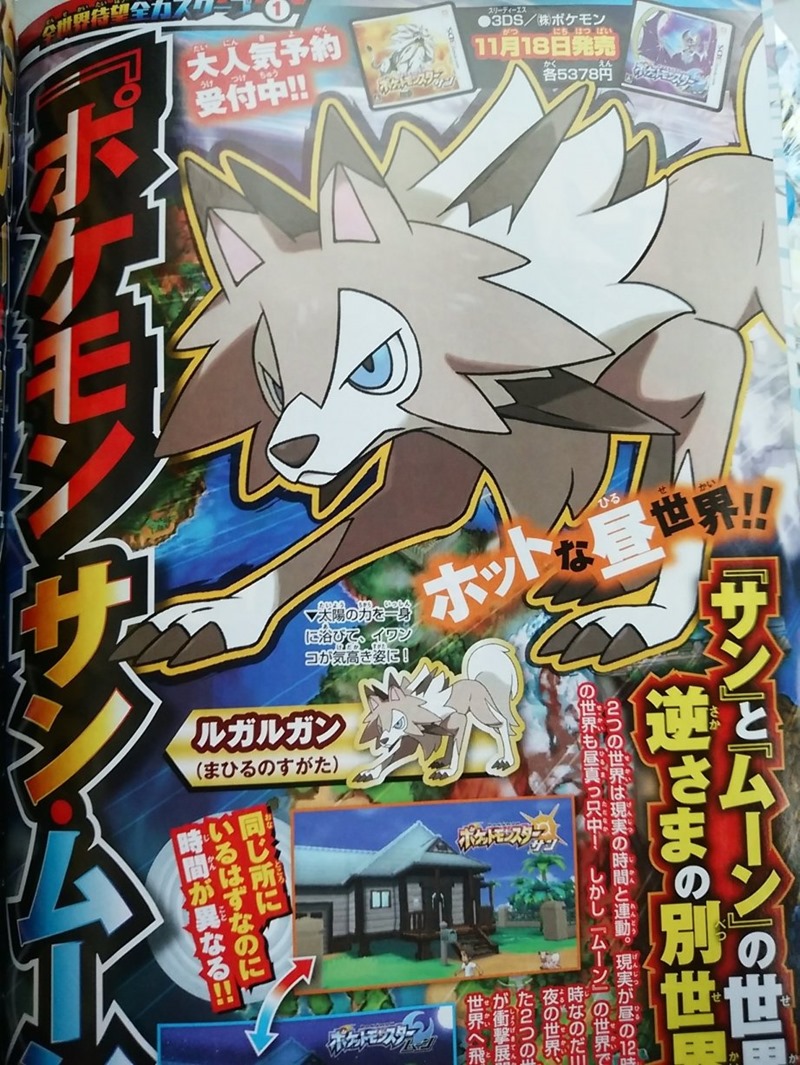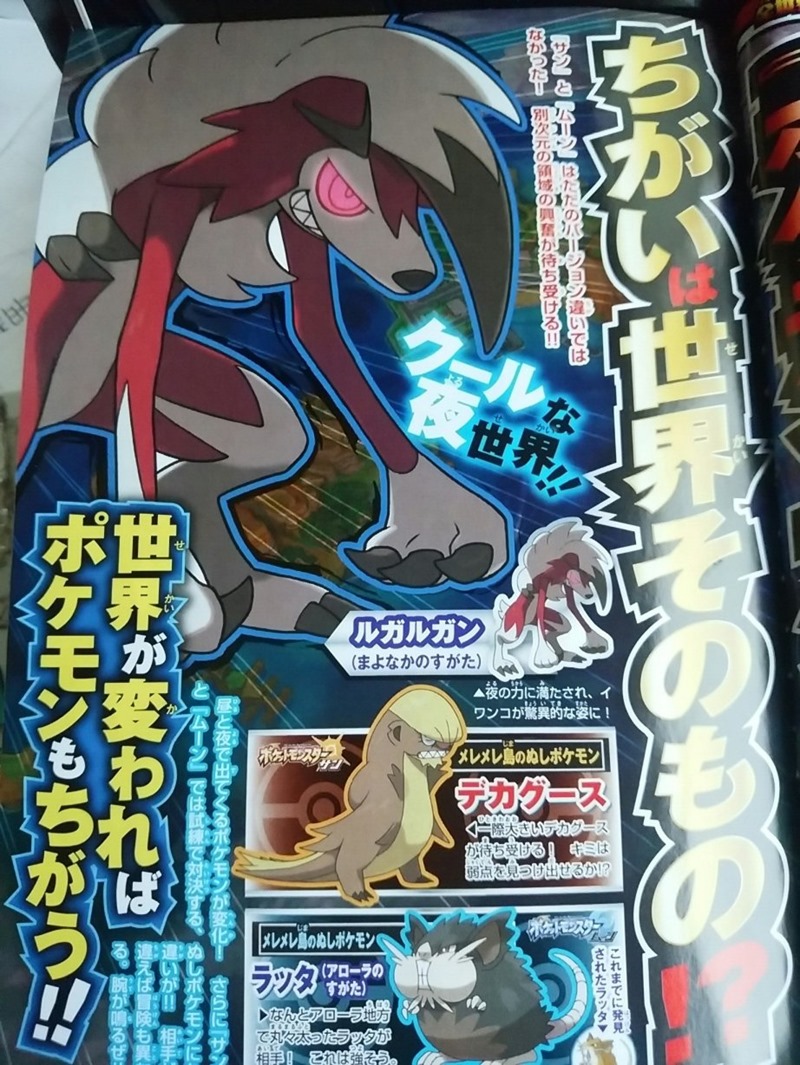 It'll be able to evolve into Lugarugan (translation still to come), and will sport two different appearances depending on when it was evolved as players will be able to acquire either a Day Form or a Night Form version of the new mountain wolf.
Last Updated: September 12, 2016