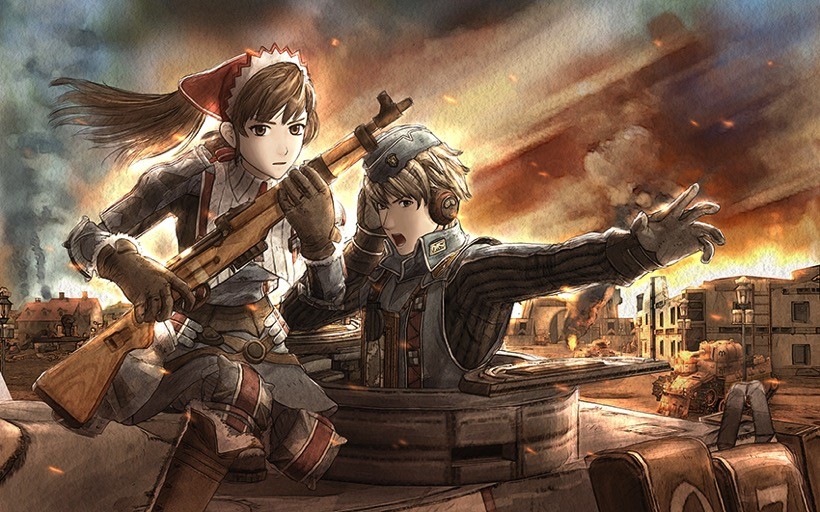 I simply cannot praise Valkyria Chronicles enough. It was such a stellar SRPG and mashed up styles and gameplay that I wouldn't normally embrace together. Valkyria: Azure Revolution is a much anticipated sequel coming to PS4 in Japan next year, and hopefully to the West soon thereafter. With the genre and franchise evolving since the original release, we can expect some changes with the new game.
Gematsu has translated a new interview with game director Takeshi Ozawa and chief producer Youichi Shimosato in which they explain why they're including permadeath and how it will work:
Ozawa: We've discussed this quite a bit, but this time there is also the theme of death, and if a character doesn't die, then there isn't any fear transmitted to the player. So we've taken the plunge.

Shimosato: We're preparing a story for everyone, like sub-character events and such, so we want the user to be motivated not to kill anyone.
For those who have played XCOM or Fire Emblem, this makes a whole lot of sense. It's one thing to get invested in your squad, it's a whole extra level when your beloved characters die in battle. But how will this change the experience of the story?
Ozawa: The main story will continue, but the events for those characters will all disappear. However, similar to Valkyria Chronicles, you can try again. We plan on making it so, if you put in the effort, you can experience everything.
Meanwhile, Valkyria Chronicles is getting remastered. A demo of Azure Revolution will be included in the remaster, but the team were clear that this isn't a Beta. While they are looking forward to community feedback based on the demo, they are still hoping to win players over from the get go. I like this approach much more – it's similar to what Square Enix did with FFXV's Episode Duscae and it proves to fans the direction that the game is going in. Here's hoping that we don't have to wait long before it's officially announced that both titles are coming to the West – I will be very sad if we miss out.
Last Updated: November 25, 2015