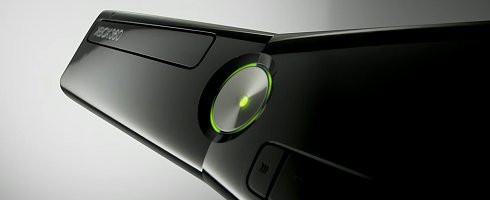 I have just come from a personal unboxing of the new Xbox 360 and there were a few things about it that came as quite a surprise.
With a Hard Drive nowhere to be seen, we had no idea if the new Xbox 360 even had a removable HDD and if so, where it actually was. All was soon revealed to me, as I asked some questions and got the answers I needed.
The hard drive can now be accessed through the base of the Xbox 360 (whilst standing up tall). There is now a hidden little section at the bottom of the Xbox 360 that can be opened, and then the hard drive itself can be slid out from inside the system itself.
The new hard drive is very small, more than half the size of the current 360 HDD and completely different in appearance.
You will be able to move your content across to the new Xbox 360 by either using the transfer kit, which will now become available in retail outlets, or you can also make use of a USB drive to move everything necessary over. For those who are capable, DLC and XBLA games can be redownloaded over Xbox Live.
Check back for more information soon.
Last Updated: June 15, 2010