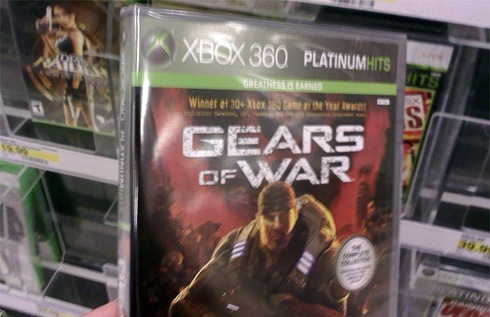 So the rumoured Xbox 360 Platinum hits are now being confirmed… sort of. Some American sites have received confirmation of the new box art along with a press release that names 8 Xbox 360 hits that will make up the new range.
Obviously, as you can see from the image above, Gears of War is one of them and the other notable mentions are Mass Effect, Battlefield: Bad Company, Army of Two, Viva Pinata, Fight Night Round 3, Burnout Paradise and Forza 2… Okay so all of them are notable mentions then.
I need to restock my collection with Battlefield: Bad Company, Burnout and Mass Effect so this cheers me up no end. There has been no mention of a local release yet but I have sent of the obligatory email to MiDigital to see if and when we can expect to see these babies in stores.
Source: Kotaku
Last Updated: May 14, 2009